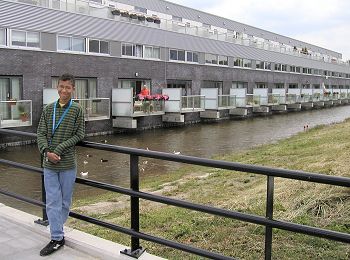 Having successfully passed his test for his swimming diploma #5 over in the Sterrrenbad, Ryan departed to Schipol airport in order to take off on his journey to China's capital, Beijing.
The trip had been in the making for some time. Time was spent on all the "little" things that are necessary to do in advance. The visa is not that complicated but the inoculations were somewhat more painful and took a couple of days to get over.
Flight KL1139 carried him the first leg from Amsterdam to Copenhagen. The flight was on time but only arrived in Copenhagen at 8:30 in the evening.
That didn't deter Ryan from wishing to go to Tivoli and try a few great attractions such as bumper cars, roller coaster, boating and porcelain smashing before returning to the airport hotel and get a good night's sleep.