Photo safaries on Zealand Island
Zealand Island of the Kingdom of Denmark logs a size of 7,000 km². Maybe best known for housing Copenhagen, capital of Denmark, at its eastern end, Zealand packs a host of other great things to see and do.
I have selected a few spots of interest which I have visited recently. Move your mouse over the little frames on the map to enjoy a photo journey from those places.
Given the opportunity you should try to find the time to roam innumerous other exciting places, by bike or car, outside of the capital itself.

To be or not to be
Visit the castle where Shakespeare's Hamlet spent his last troublesome days
The beautiful Renaissance Kronborg Castle at the city of Elsinore overlooks the narrowest part of Øresund -the waterway between Zealand and Sweden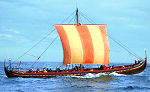 Vikings !
Visit the Roskilde Viking ship museum and brush up on your knowledge of these fearless, ocean going warriors.
During the summer you might even join a crew going on a raid in Roskilde Fjord.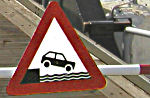 Crossings
Zealand -itself an island- is surrounded by many islands.
The best, and often the only, way to get there is to take the ferry. Here we enjoy crossing Isefjord at Rørvig-Hundested.

An Old Fort
Dragør fort was built 1910-15 with strategic objective of defending Copenhagen's southern access waterways.
The fort is still extant although the cannons have long since been removed and the island now hosts restaurant...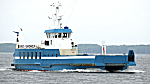 Island Life
How about a nice, quiet life away from the large cities?
No pollution or noise, know all your friendly neighbors, your kids walk safely on the roads .. tempting?? If so, then island life is for you!