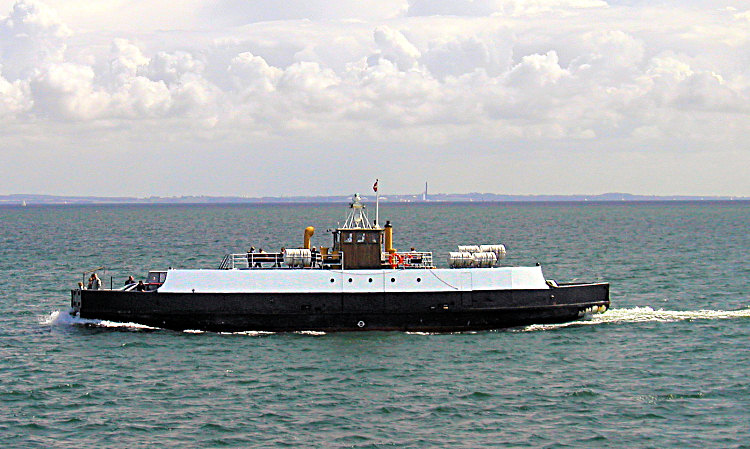 One of the two ferries which cover the route that crosses the mouth of Isefjord at Rørvig and Hundested.
The one pictured is 'Skansehage', the smaller of the two.
The photo was taken from her opposite vessel on the route, Nakkehage.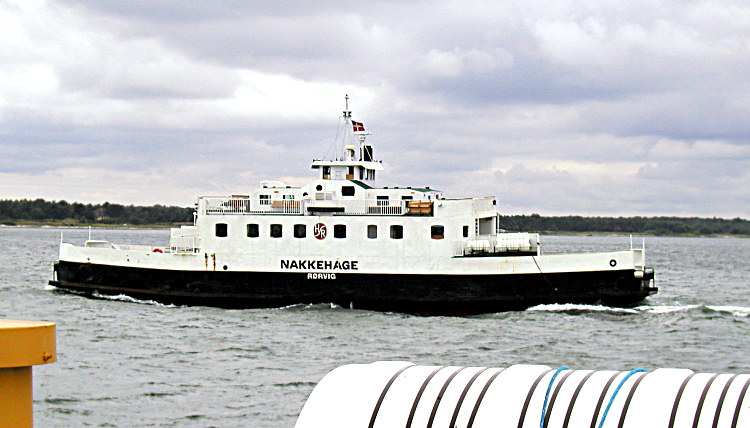 And here is the other ferry, named 'Nakkehage'.
She is larger, but two years older than her opposite, Skansehage.
Nakkehage docked in Hundested's commercial harbor on a clear summer day.
Cars are angled so as to maximize the loading capacity.
The photo is from Nakkehage. She may load some 22 family cars plus 190 passengers with a crew of four.
In comparison, Skansehage may only load 13 family cars and 130 passengers but with a crew of just two.
Nakkehage departing from Hundested harbor.
Her wake shows that she was berthed at the northernmost loading dock.
Hundested harbor lies bathed in the beautiful, warm summer sun.

Cavitating heavily to gather speed, steaming into the mouth of the fjord.
Way into Isefjord with Hundested disappearing in the horizon.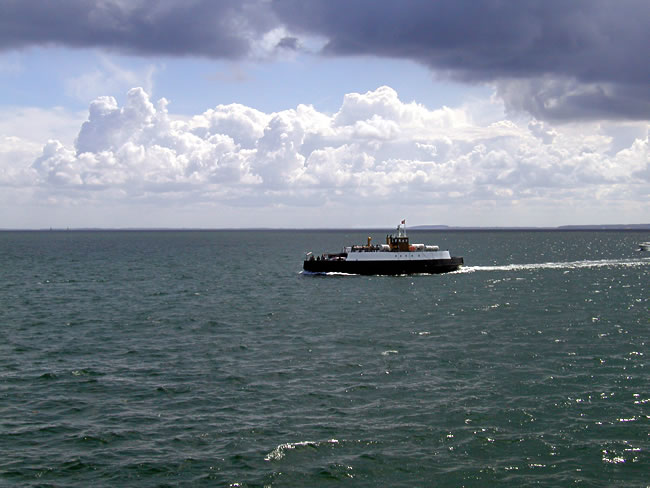 Midway -passing our sister vessel in the main shipping channel of Isefjord.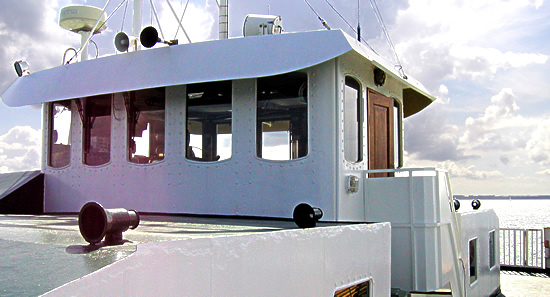 The steering house on Nakkehage is made of steel.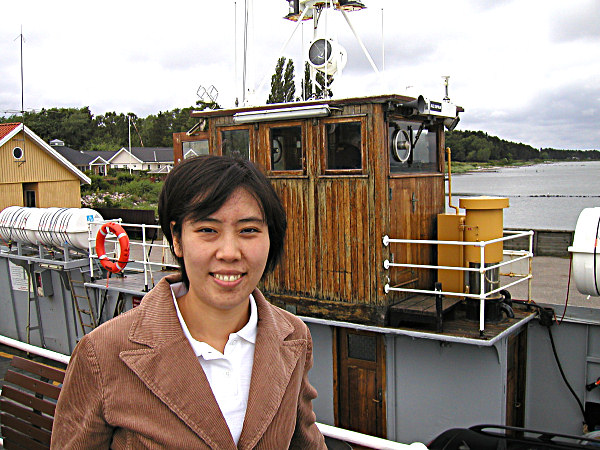 The bridge on Skansehage is made of wood, but the equipment inside is as modern as that on Nakkehage.

Captain on the bridge of Skansehage.
Nakkehage is crossing the deepest point of the mouth of Isefjord on its way from Hundested.
The fjord is stretching out behind the camera and in the horizon is Kattegat
Rørvig harbor is far smaller than that of Hundested on the other side of the fjord.

Back gate secured, Skansehage departs Rørvig harbor.
We depart from Rørvig -the commercial harbor in the center of the photo.

Take a ride yourself -it's fun, relaxing and you get a lot of fresh air as a bonus.