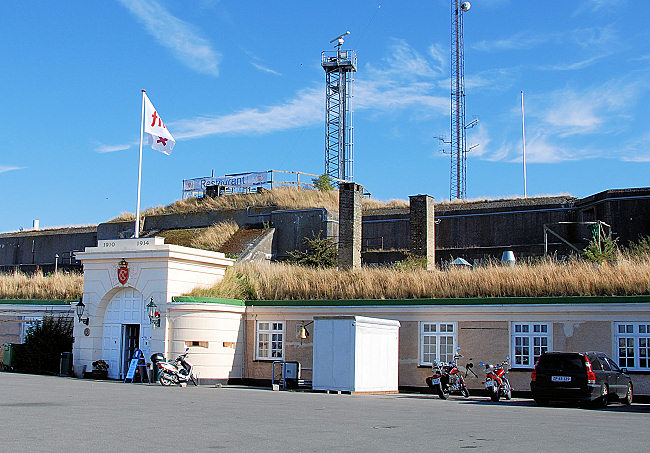 Dragør Fort was constructed during 1910-1915 in anticipation of a large scale international conflict in Europe.
The conflict unfortunately materialized in the First World War 1914-1918, but fortunately the fort never saw any battle.
Pictured is the front entrance to the original casemates and commandant quarters.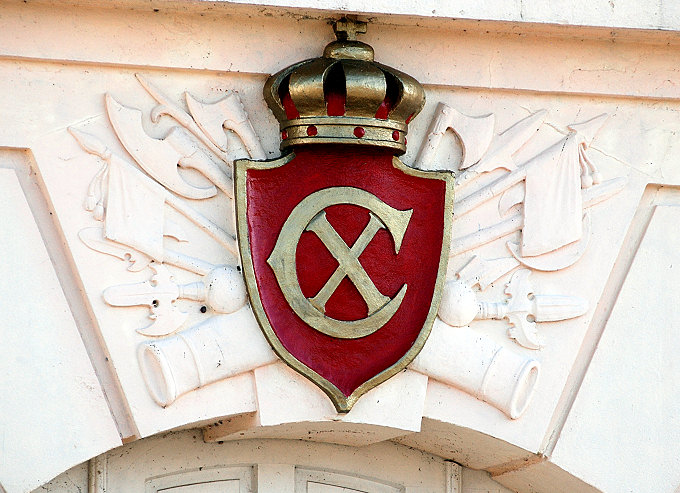 The emblem of King Christian X (r. 1912-1947) is prominently displayed above the front entrance.
Note the cannons in the military symbols underneath the royal emblem. The fort was originally constructed for the artillery arm of the Danish Defense.
The fort was constructed 1910-14 but was first put into use in early 1915.
The front door is flanked by pillboxes, which could cover the courtyard as well as the only access road (behind the camera) with heavy infantry fire.

Part of the artillery gunners' quarters.
These buildings were more exposed than those, which were interconnected with the casemates.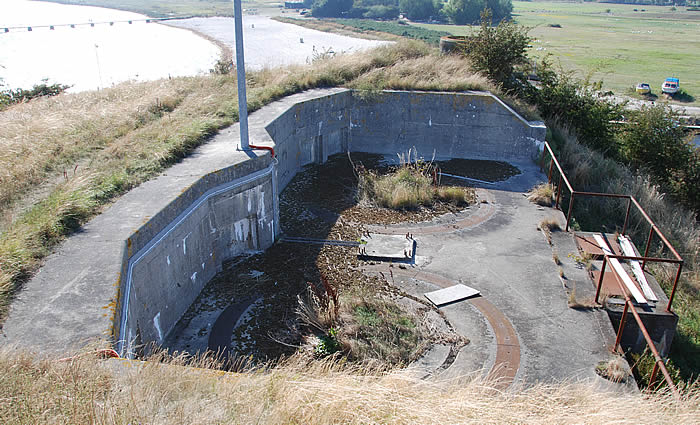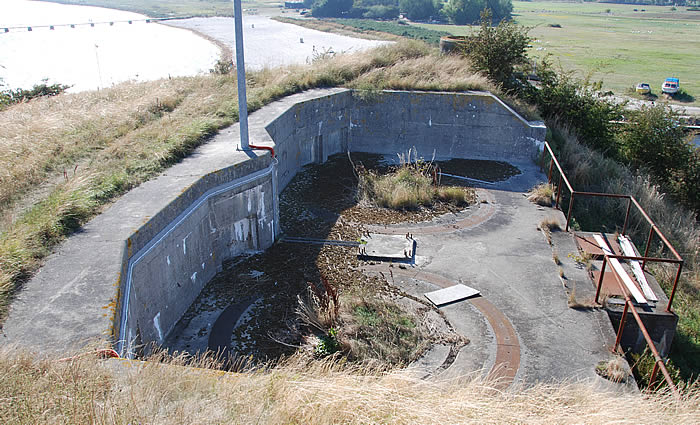 The main armament at the time of inauguration in 1915 were four 355 mm cannons.
They were placed in pairs right and left of the center line of the fort.
Pictured are the westernmost platforms. The 170mm cannons were placed here and covered the southwestern area.
Looking north from the upper ramparts.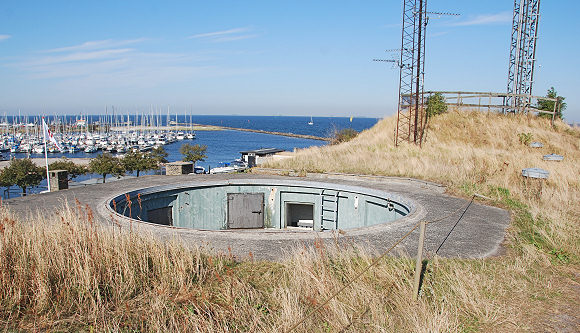 Looking northeast from the upper ramparts.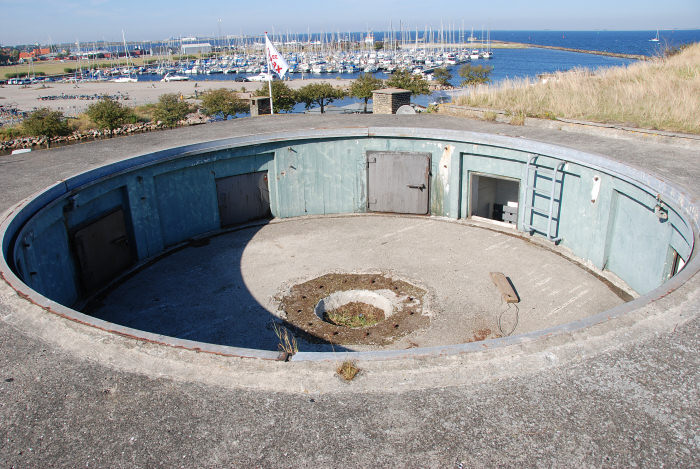 Note the many side doors for storage.
Munitions could be lifted up from the casemates below.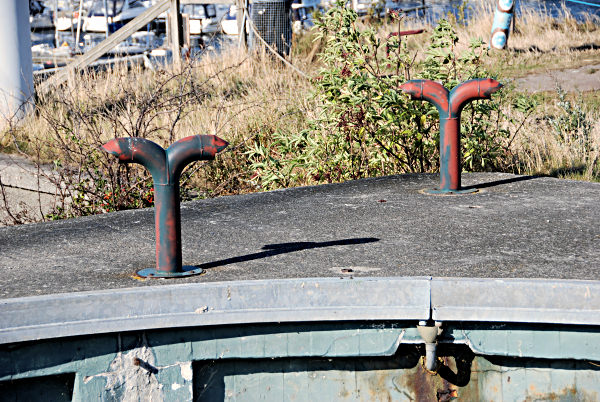 Air vents from the lower casemates.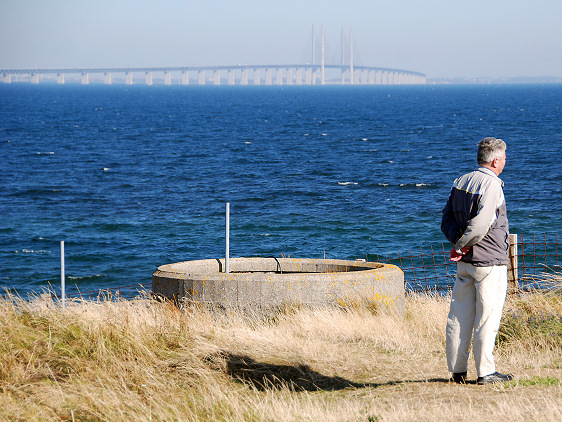 The westernmost part of the bastion. The bridge between Denmark and Sweden in the horizon.
One of the entrances to the underground casemates.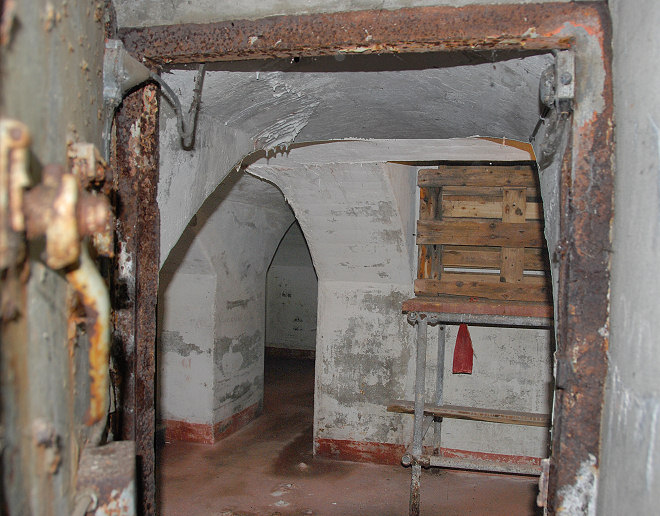 The Royal Mint stored "gold" coins here in the casemates around 1959-67. If you are lucky you might just find a few that they left behind??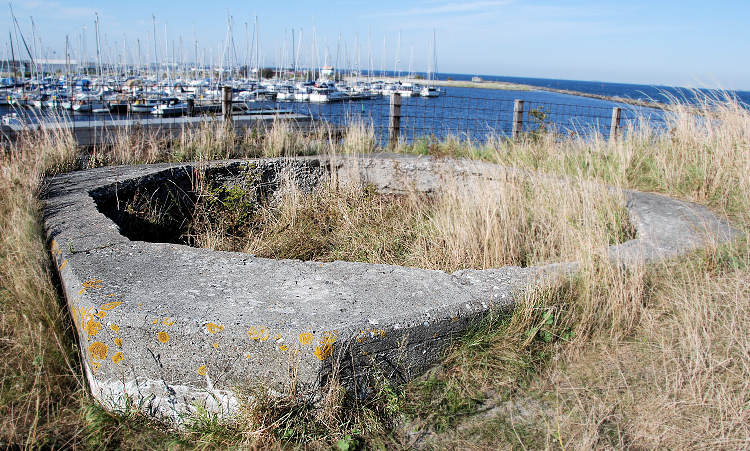 Northwestern artillery position. It is triangular in shape, contrary to the other defense positions.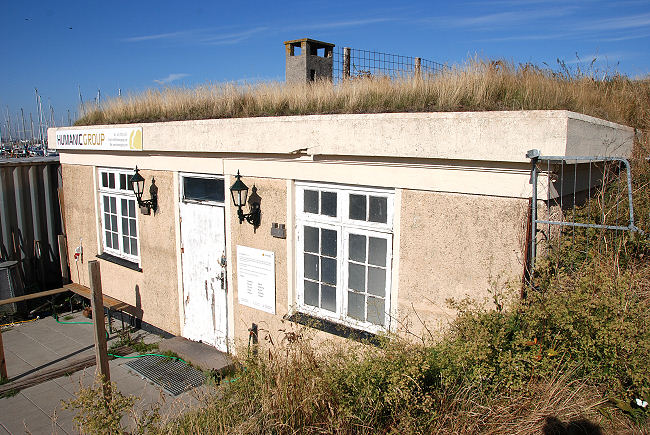 The Humanic Group -specialized in team building consultancy- has rented one of the old buildings.
The front courtyard looking almost west.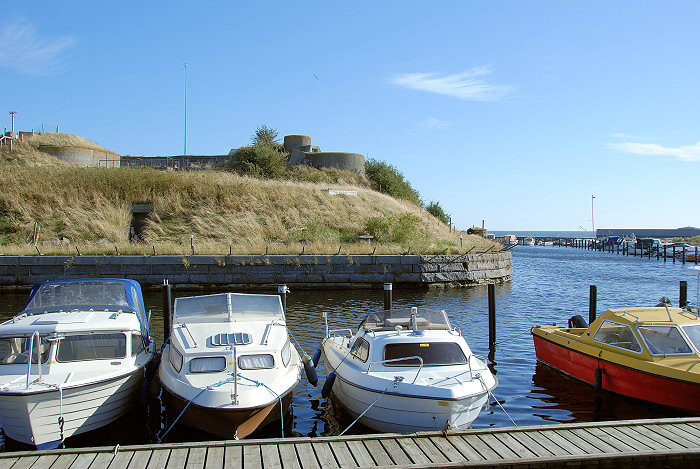 the western part of the fort. The artillery position is clearly visible.
The surrounding moat now doubles up as anchoring place for smaller boats.
Looking northwest from the southernmost corner. The corner steel house offered some protection for infantry shooting at advancing enemy land troops.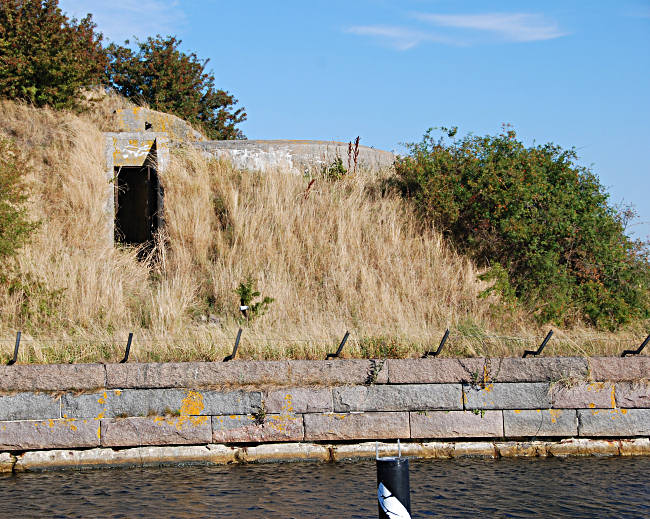 The artillery positions had many exits. Here is a back door from where defenders only had a few steps to the defensive works around the moat.
A last look back at the access area.
Note the radar installations on top of the ramparts, right.
Despite now being on private hands, the navy still uses the fort for surveillance, which is helpful with sea rescue efforts.