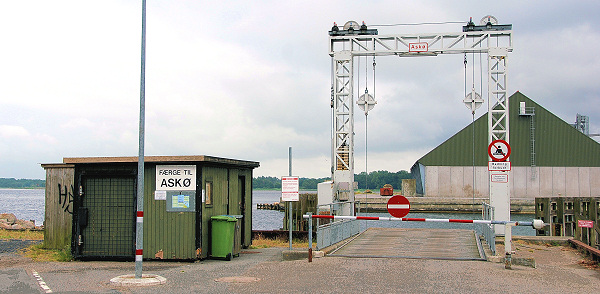 Living on an island you cannot just take the car home.
Going home will invariably include a trip on a small, cozy ferry.
In this case, we are taking the Bandholm-Askø ferry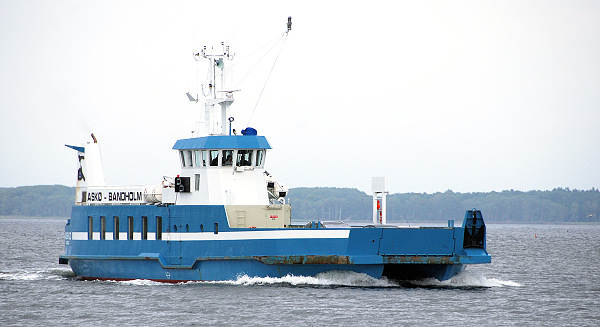 Patience paid off -here comes the mighty ferry.

Being part of a relatively small community, the passengers naturally assist with the pier tasks.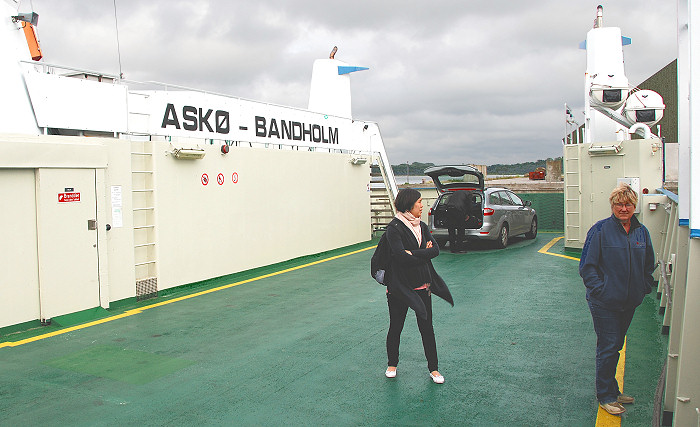 The weather was not exactly inviting for picnicks and it was outside the main season, so there were few passengers.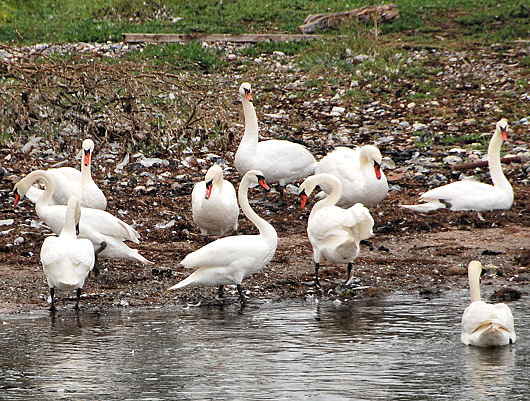 Island waters attract wildlife. In this case, swans and seagulls have taken over a small island retreat.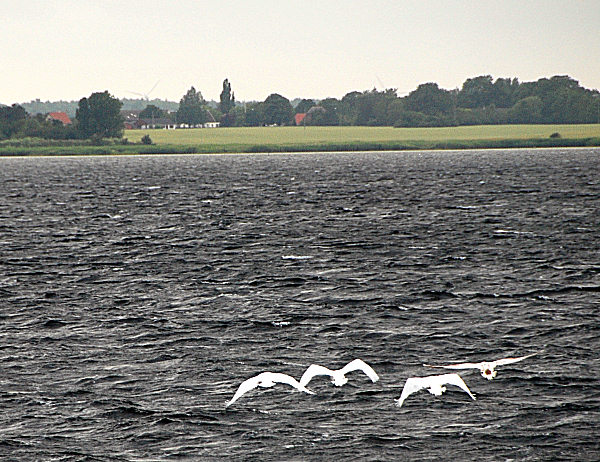 Seagulls skimp the water crests.

Even on a relatively small ferry like this one, the bridge boasts completely modern navigational equipment.
The ferry actually sails from port to port on autopilot.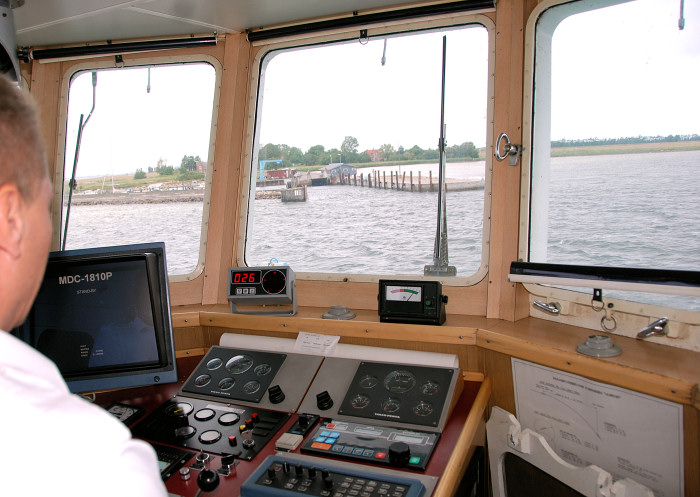 Arriving at Askø. Time for the captain to take control and dock the ferry manually.


The ferry has docked and the passengers disembarked.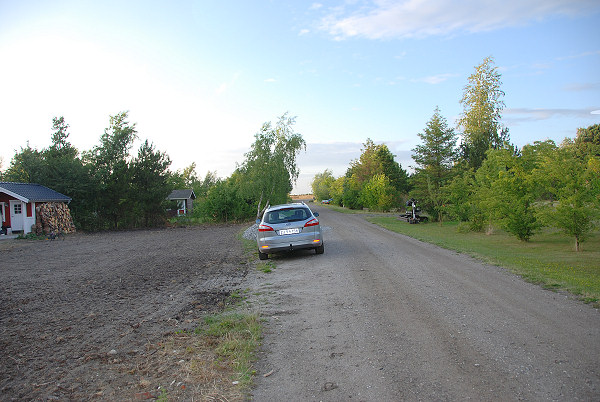 Time to enjoy the tranquility.

One of the benefits of living on a small island is that your children can run around almost unsupervised.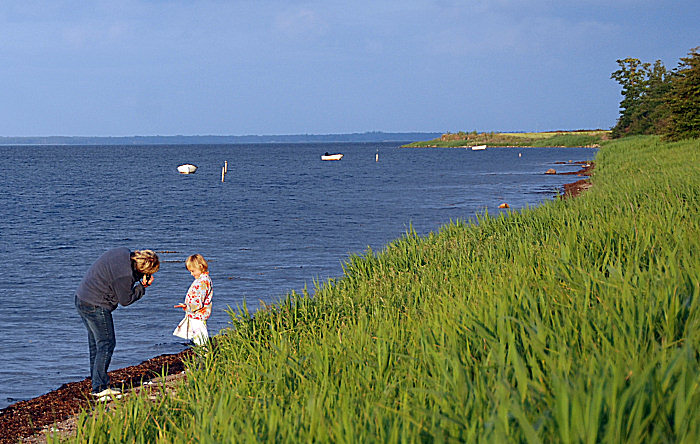 The clean air and sparsely populated area offers good opportunities for a quiet stroll.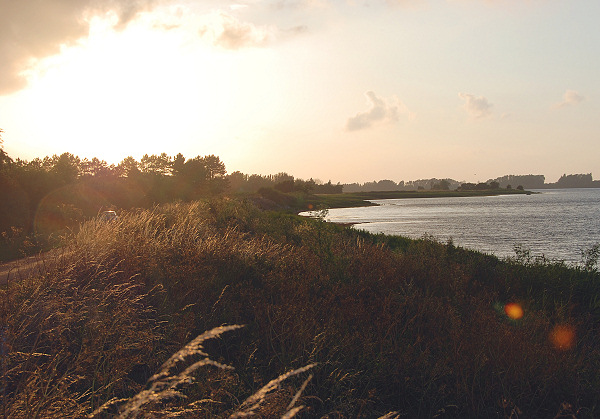 Picture perfect sunsets are almost guaranteed every day.

Land prices are very reasonable compared to the highly popular summer house areas.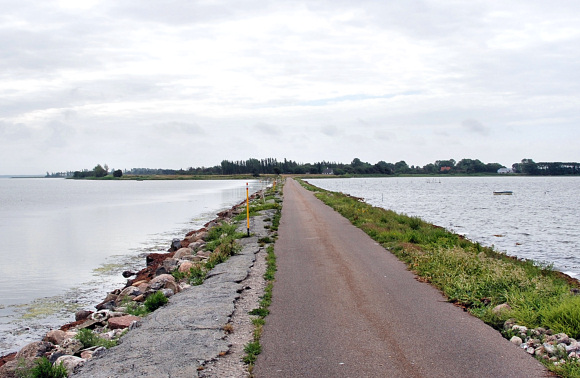 Askø is connected to the small island of Lilleø (litterally 'small island') with a 700 meter long dam.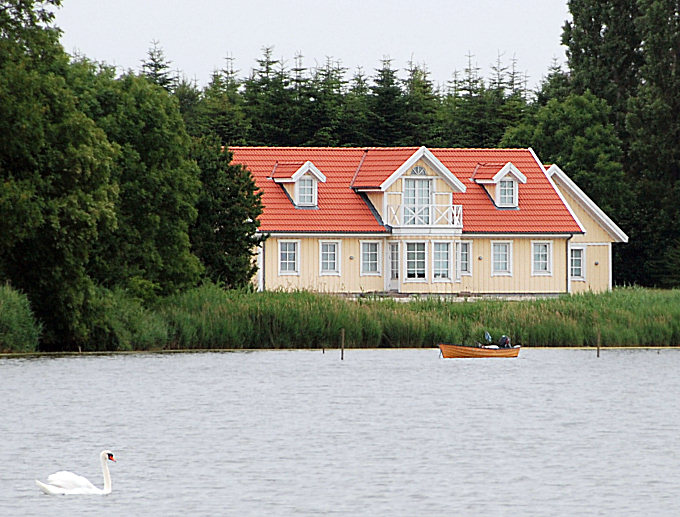 How about a nice, spacious house with your own boat dock and swans?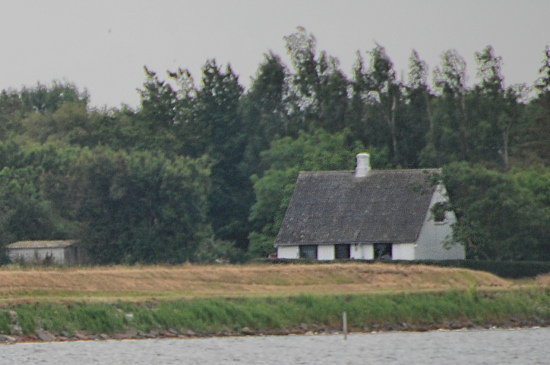 Askø has about 50 residents, not counting those in the around 300 summer houses.
Fishing has long been replaced by farming and fruit growing at the many orchards.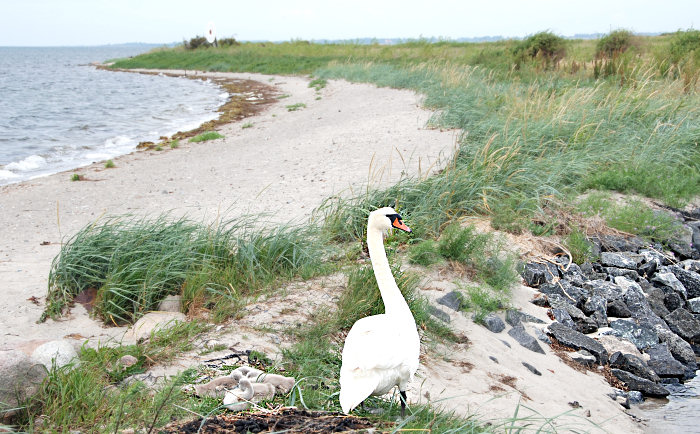 Bird watchers can have a field day at the islands.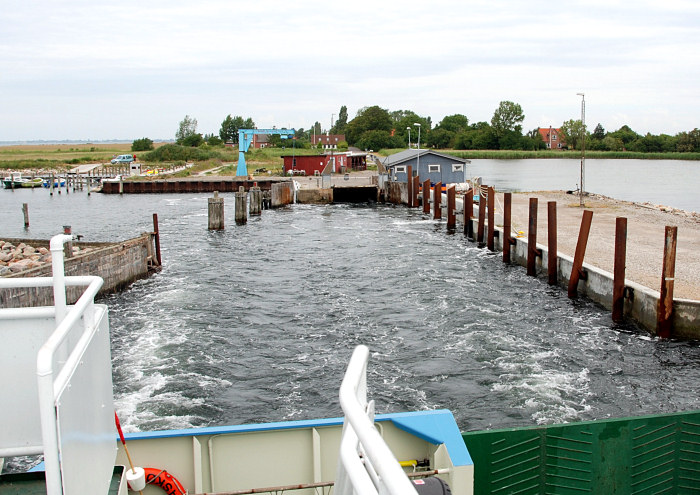 With a last look back from the departing ferry we say goodbye to island life for now.