Place your mouse on any photo to pause slide show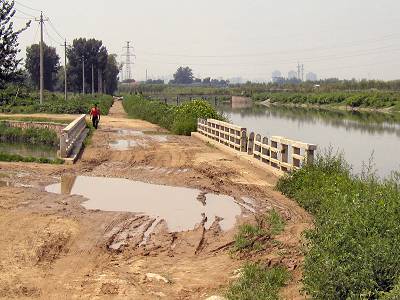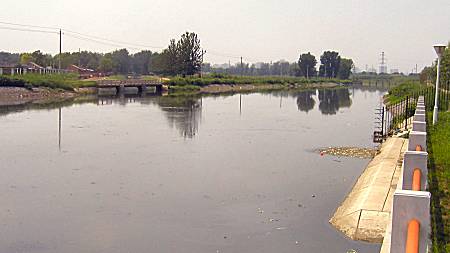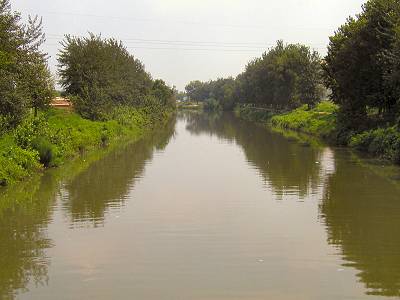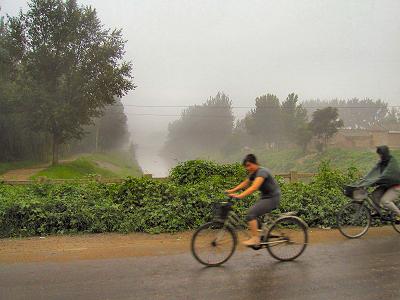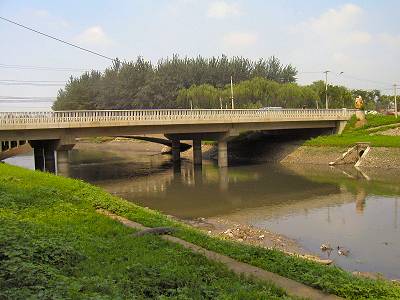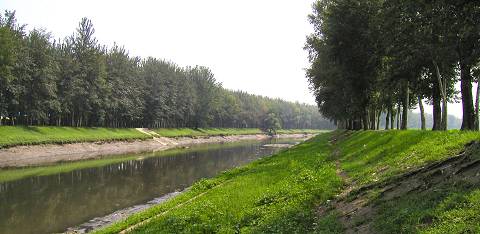 Ba River has commenced its quiet flow away from the bustling city. Both banks are now lined with shrubs instead of high rises, shops and parks.

The picture (7/2005 -looking west) shows the bridge across Liangma River, where this river joins up with Bahe. On the photo, it is Ba River on the right and Liangma River on the left.

This photo looking west north-west (upstream) was taken in July 2005 from Bahe's northern bank and shows the point where Liangma River empties into Ba River. It is Liangma River flowing in from under the bridge in the picture.

Both rivers carry their waters east, away from the capital. Water supply is ample here and will remain so for the remainder of Ba River.

After the merge of Bahe and Liangmahe there is now sufficient water in the river to provide irrigation for the surrounding farming communities.

At this stretch the river banks begin to be lined with trees. Ba River is again taking on some of its idyllic appearance lost earlier when it flowed under the 3rd Ring Road inside the city proper. The photo looks east.

As per the old rites, a dwelling should be protected by water to its south and a mountain to its north. It is therefore no wonder why most of the old villages touching Ba River are located just north of the river.

This location is no different. The photo is looking west and was taken amidst a warm July summer shower. The village is visible through the mist on the right (north).

After merging with yet another local river, Bahe gently flows under its last major traffic artery. The photo looks northwest and was taken on a relatively clear and hot August day in 2005.

Behind the relatively new bridge one can still make out the curvature of the smaller bridge that it replaced. Barely visible on the right hand side of the picture (north) lies a village. It is good feng shui for the residence to be protected by water to its south and by a mountain on its north.

With a varying water level, the river continues on its winding route eastward to its final destination, the Wenyu River.

The banks are still in this section reinforced by some ugly concrete slabs, evidence of man's vain attempt to tame nature. Oftentimes, the upper bank carries a local, unpaved road puckered with potholes -right on the photo, which faces east.