Fertile Nile valley south of Cairo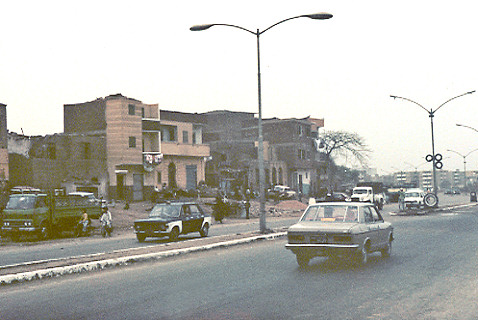 The road from downtown Cairo to the Giza Plateau with the famous pyramids.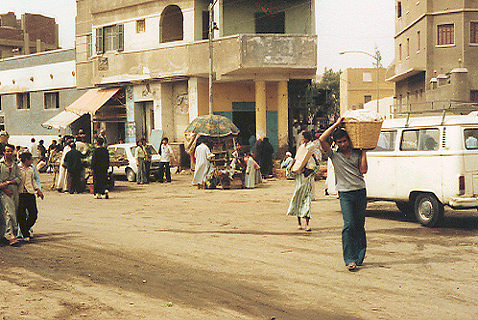 Typical daily life around a suburban street junction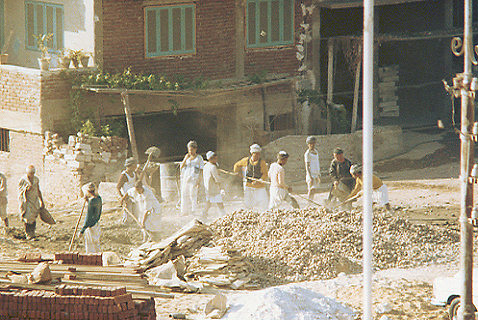 Cheap labor ensures that cement mixing is done manually. The yellow shirt guy right holds a shovel and the others pull a rope ties to the shaft.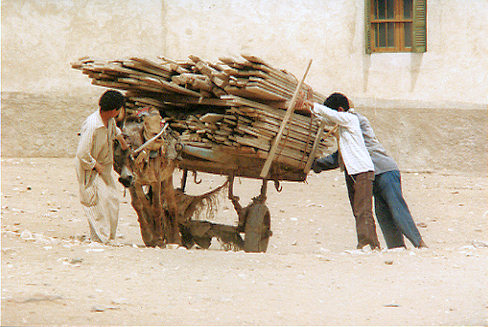 Donkeys are far cheaper than gasoline and motors. How heavy is this load for one donkey?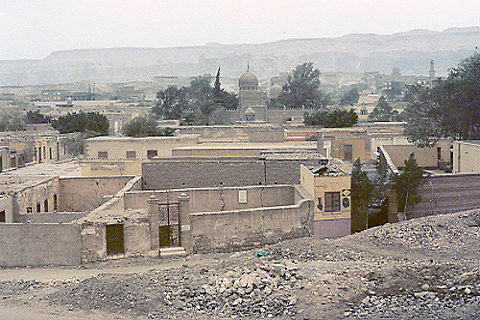 "City of the Dead" - large Cairo cemetery but over a million living people are said to reside there because the rent is cheap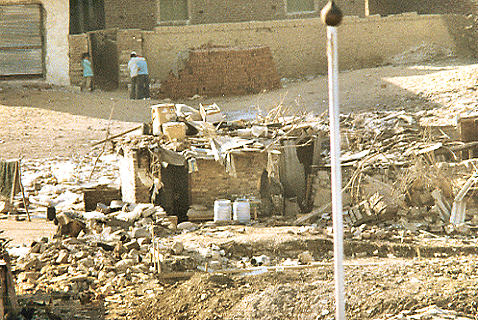 Many people can only afford make-shift shelters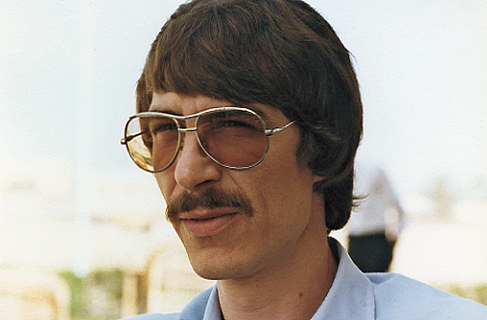 Me in 1979

Make-shift dwellers do laundry in the back yard ditch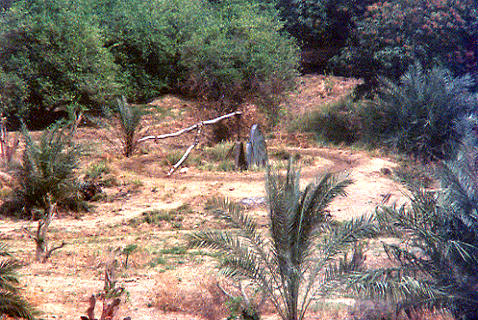 Only 5 minutes out of Cairo one can find wells powered by a circling mule
Cairo Nile valley anno 1979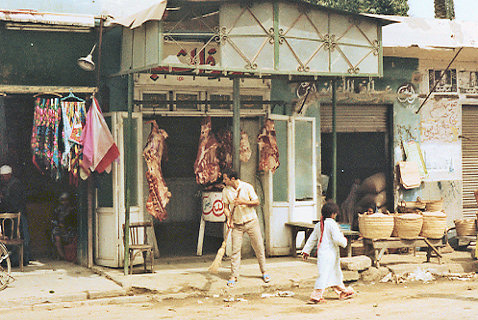 Typical butcher shop -no protection from flies; neighbors are selling scarfs and rice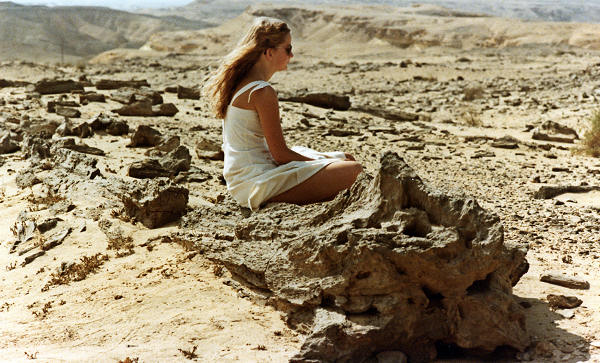 The desert was once a forest. Trine is sitting at the petrified root of a tree.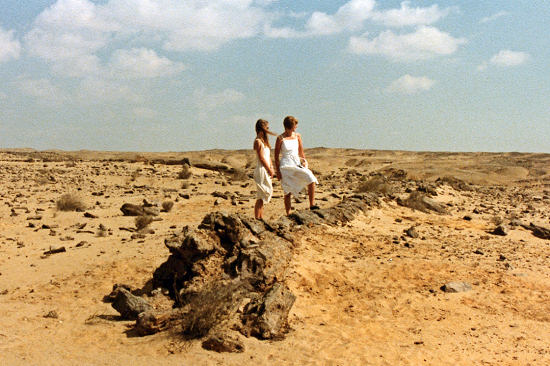 The eastern desert is a stone desert. Trine and Annette are standing on a petrified tree.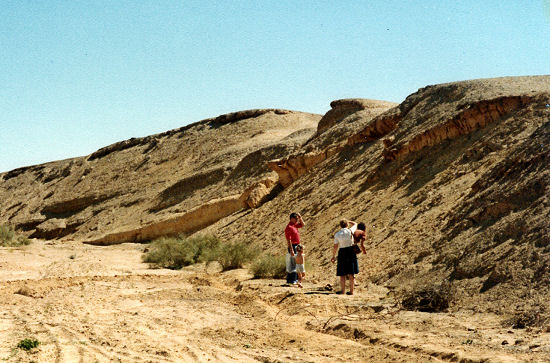 But the desert is more than sand and stone. Here we are studying a layer of seashells, which proves that the desert once was a huge ocean!