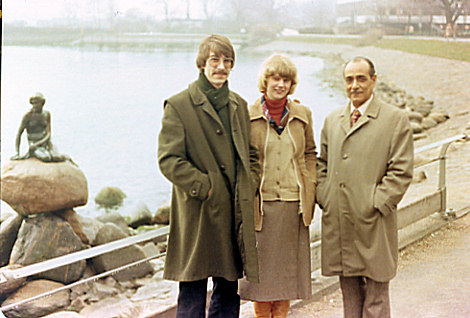 EDC Chairman at the Little Mermaid during a board meeting in Copenhagen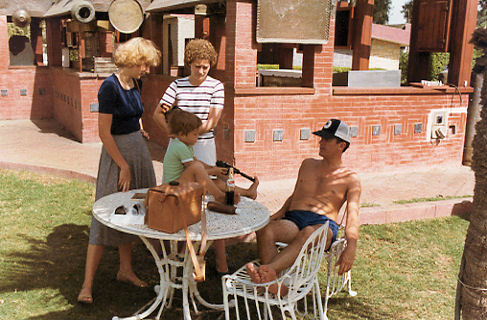 Henrik Baller, a rig superintendent, relaxing with his son at the Oberoi hotel

The entrance to EDC's Ras Bakr shore base. It supplied the offshore rigs Maersk Endurer, Rig 22 and Maersk Exerter.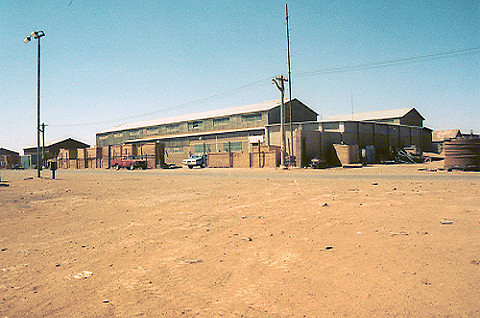 Doesn't look like much in the glaring sun and burning sand, but it functioned well

Mr. Vishart in front of a pile of multi million US dollars worth of drill pipe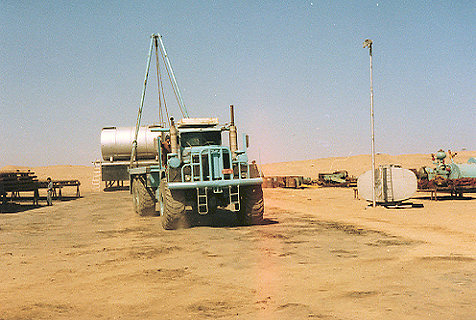 Our huge Mack trucks were completely sandblasted down to the metal every time after a few sand storms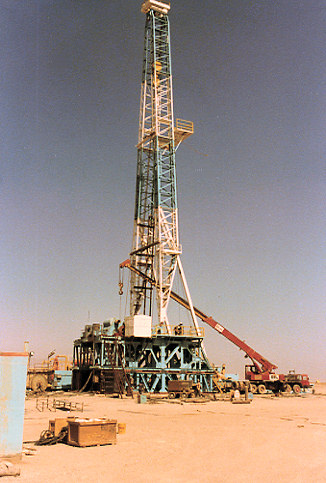 EDC Rig 1 in the Western Desert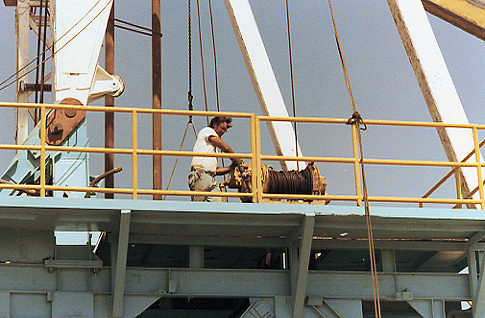 A roughneck working in the burning hot desert wind and sun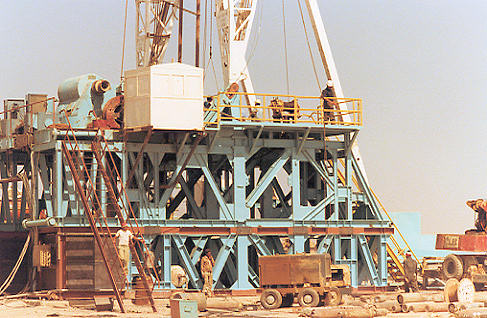 Well paid but not a job for everyone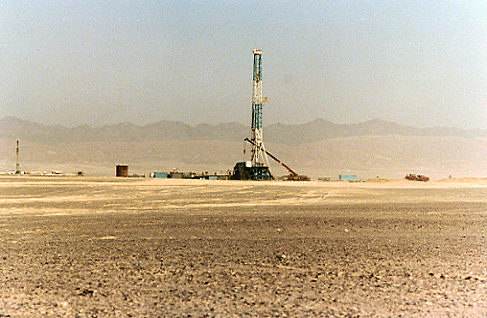 There was absolutely nothing near for miles! You could easily get lost and perish if you strayed too far from the base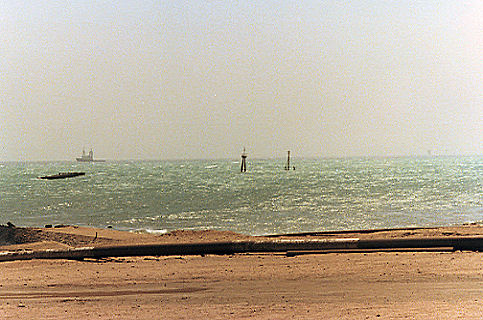 There were still ship wrecks in the gulf from the last war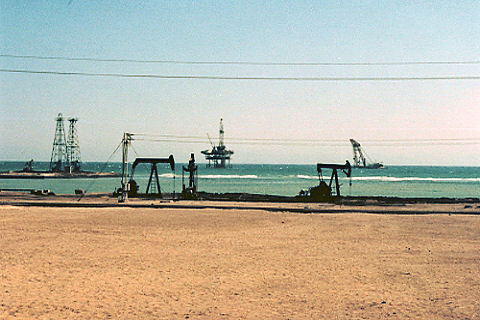 Oil was everywhere -on shore and off shore. It is Maersk Endurer out in the gulf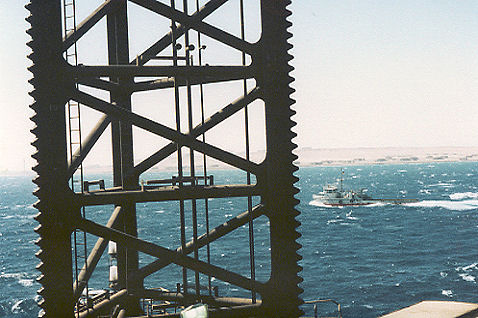 We have moved offshore to Maersk Endurer; a supply vessel is arriving and the shore is in the distance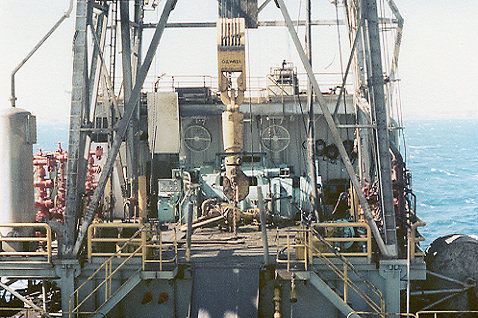 The heart of an offshore rig: The traveling block with the hook in the derrick.