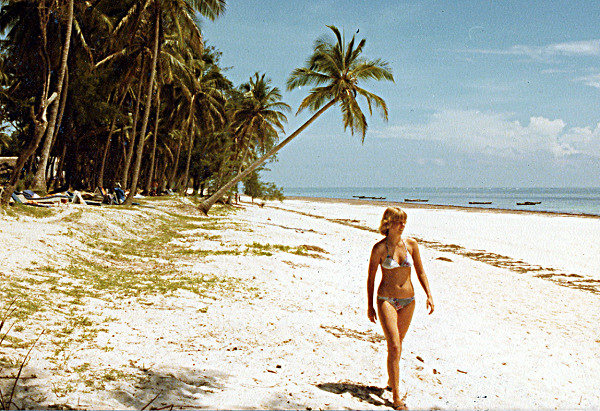 Deserved holiday 1979
Blue sky, white sand beaches and coconut palm trees -the essence of a wonderful vacation for North Europeans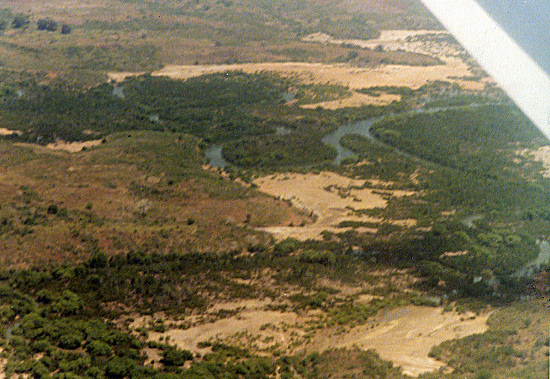 After a six month stay in Egypt's brownish stone desert the lush landscape of Kenya was a welcome sight from the inbound airplane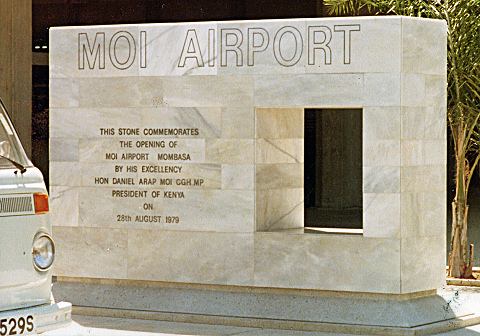 To our surprise, Mombasa (Moi) airport was brand new and had only been in operation for a couple of months when we arrived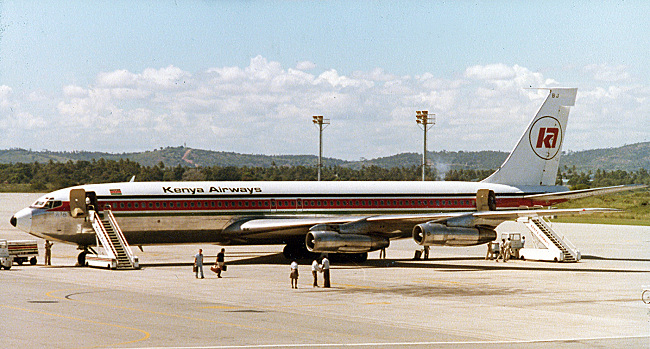 Not exactly a busy airport -this is the actual aircraft in which we arrived from Cairo, Egypt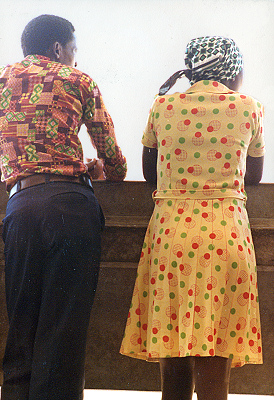 Mombasa international airport was so new that many locals would still journey there just to watch the activities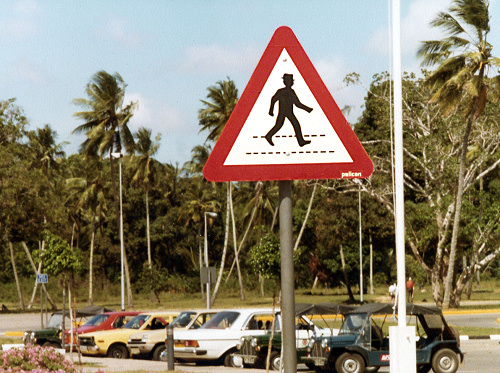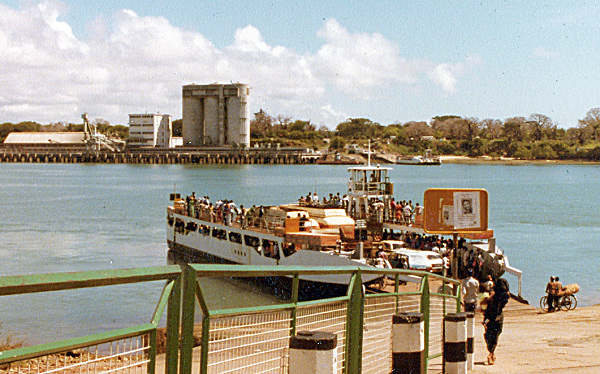 Only access to Mombasa island and city was by local ferry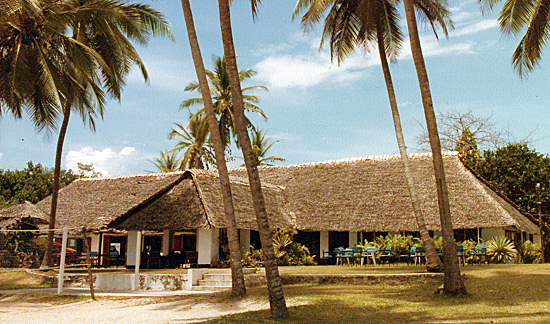 After a short flight on Coconut Airways from Nairobi to Moi Airport at Mombasa we finally arrived at the destination: A wonderful seaside resort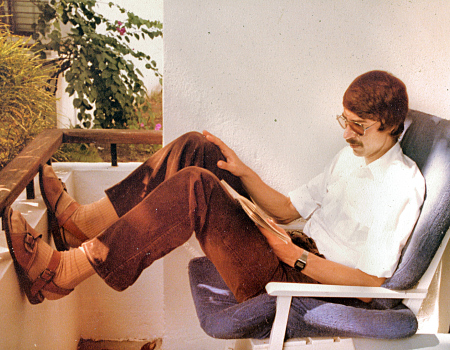 Time for some RnR on the balcony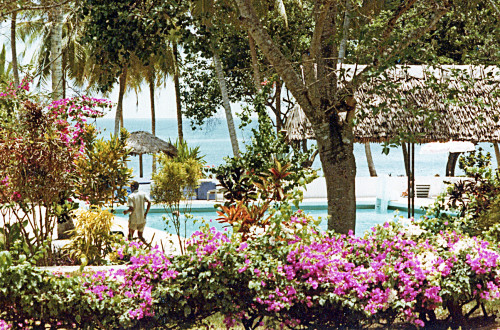 The view was soothing for eyes used to a brown stone desert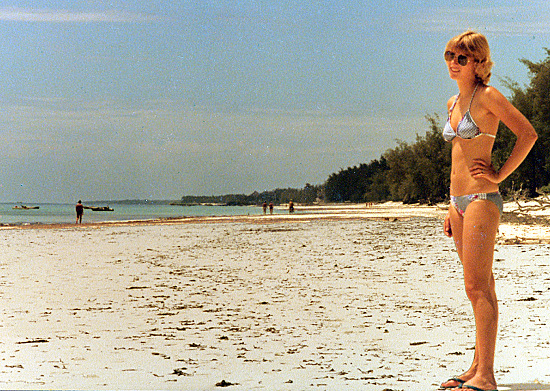 Annette enjoying the ocean view

Local fishermen use catamarans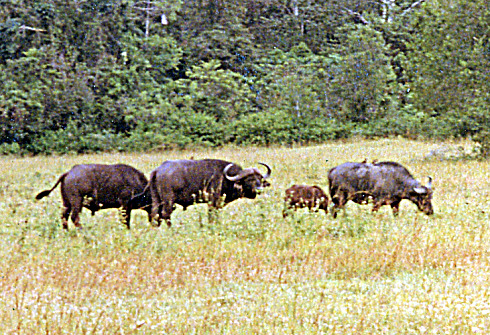 We couldn't travel to Kenya and then miss out on a safari tour.
We had a great opportunity to see a lot of wildlife in their natural environment. Here are some buffalos.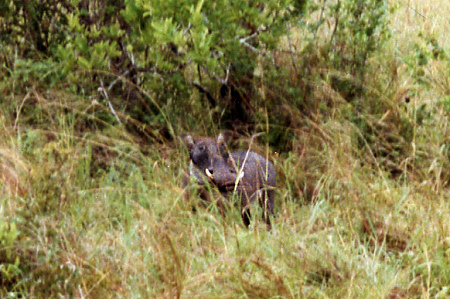 A water hog hiding in the thicket.
I didn't have a telelense, so the photos might be a little grainy.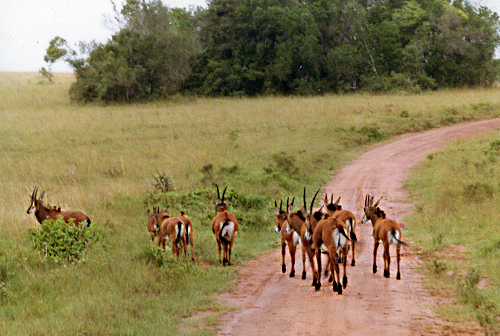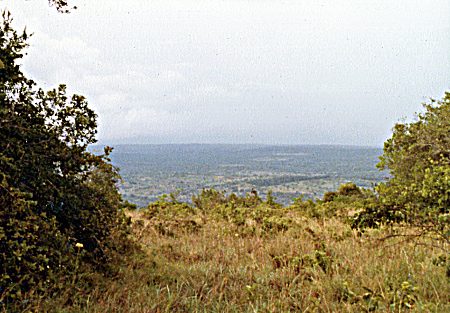 The Kenyan plains are vast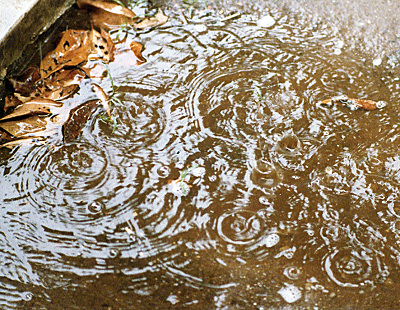 Mombassa is close to the Equator, so we were not spared a tropical shower or two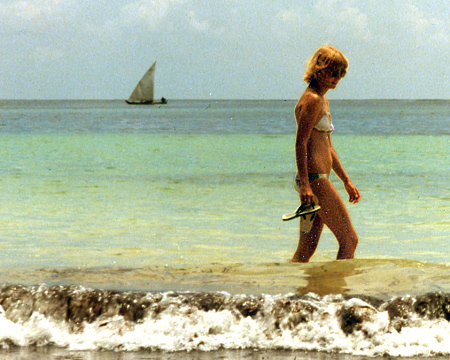 Enjoying the warm, clear, clean ocean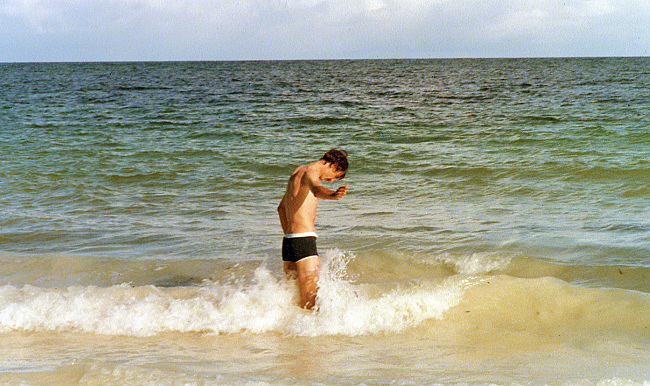 Also I dipped my little feet i the ocean waves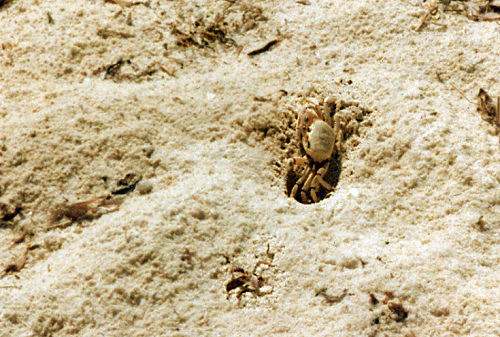 The beach was puckered with "caves" where crab were awaiting goodies washed in with the tide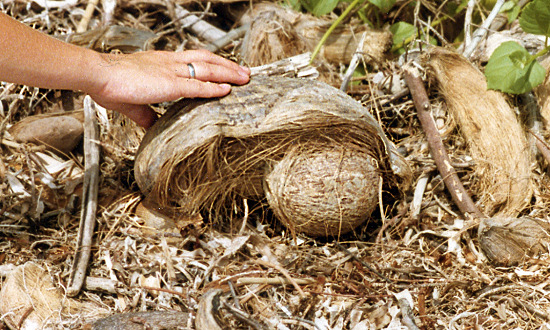 Fallen coconuts could be had for the picking everywhere -they were good too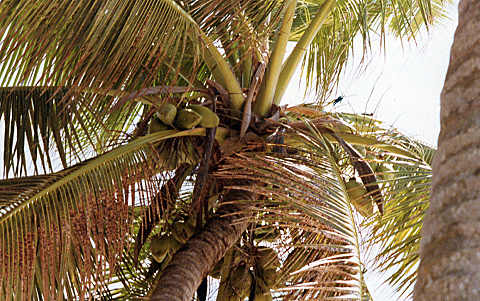 And there are many more on their way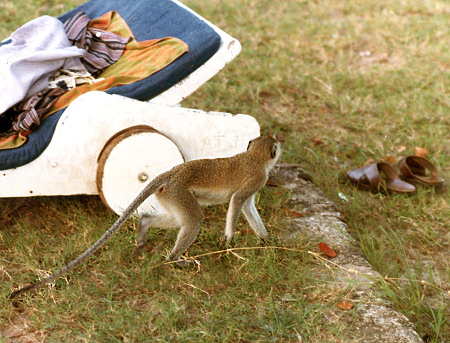 The monkeys were pretty bold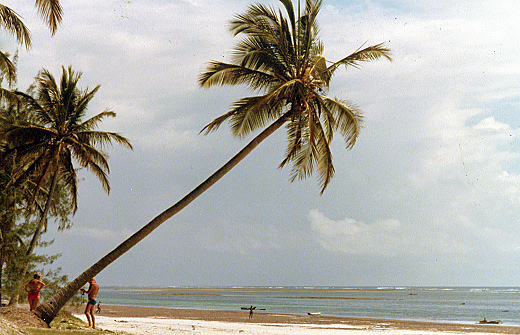 Let's end this journey with some 'picture perfect' sceneries