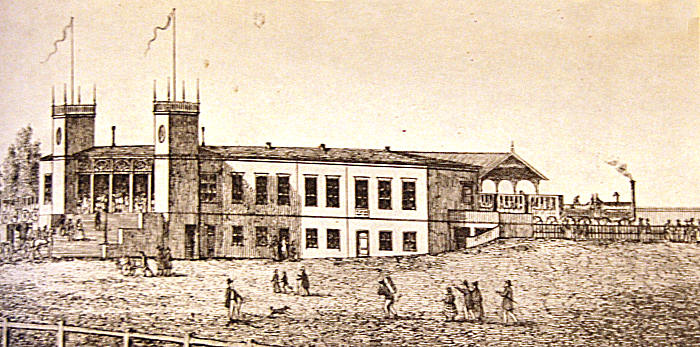 Copenhagen's first railroad station in use from 1847 to 1864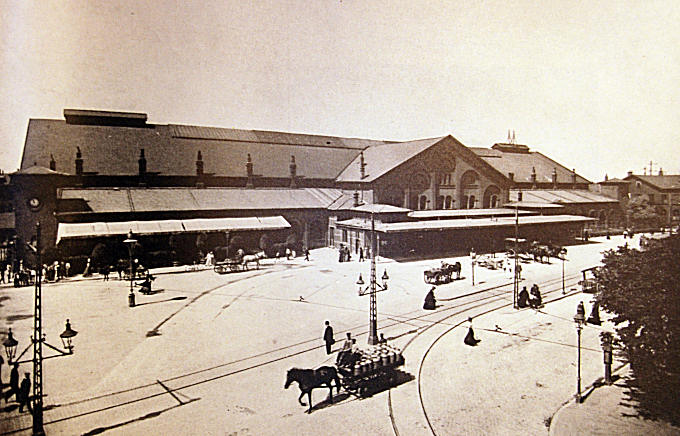 Copenhagen's second railroad station in use from 1864 to 1911 (photo: 1905)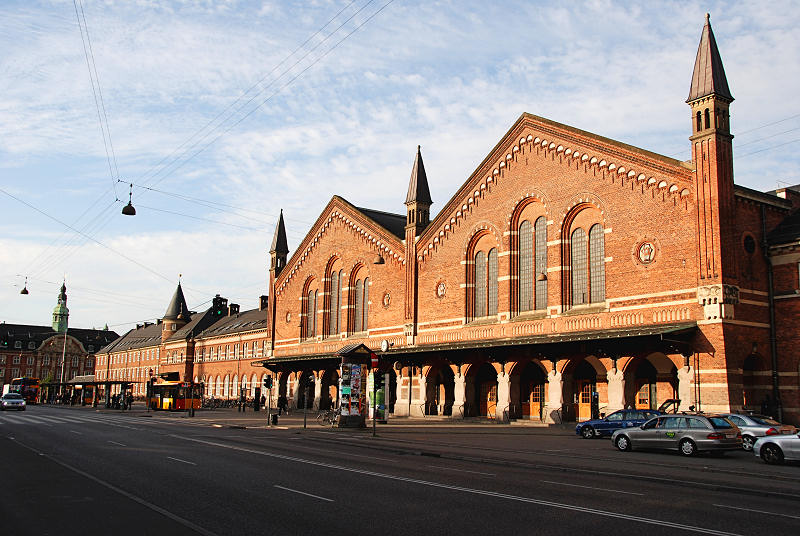 Original arrival hall. The central postal building in the distance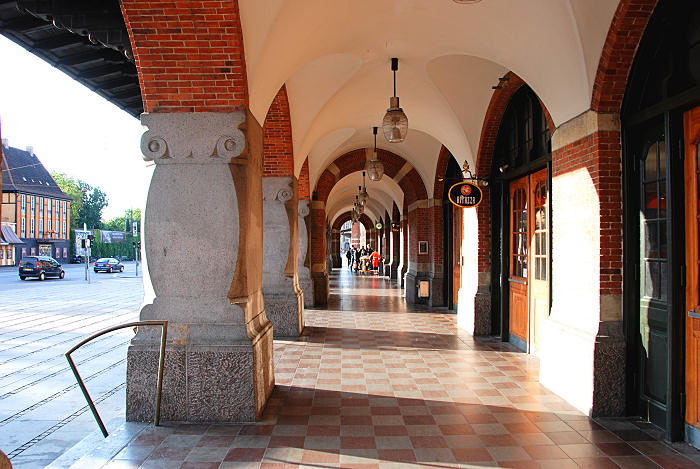 The outer hallway of the arrival hall with the unique, heavy wooden doors; Tivoli on the far left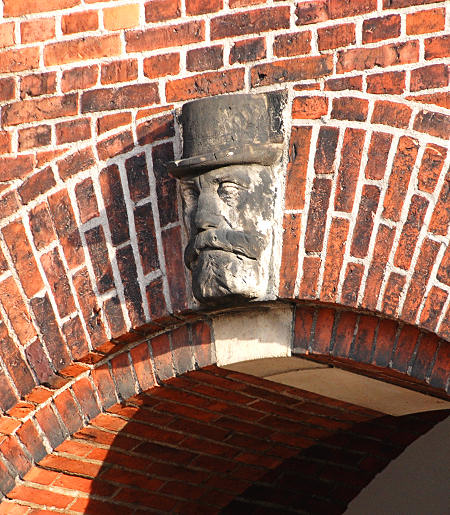 Decoration at the end of the outer hallway of the former arrival hall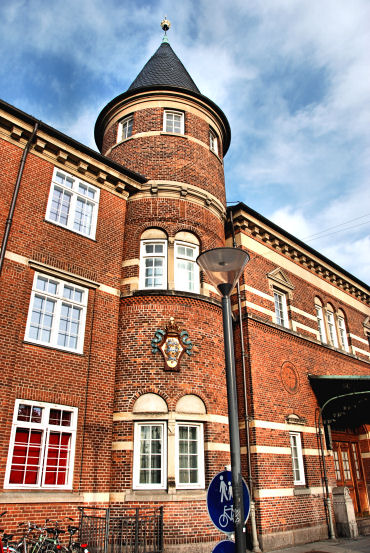 Round tower at the arrival hall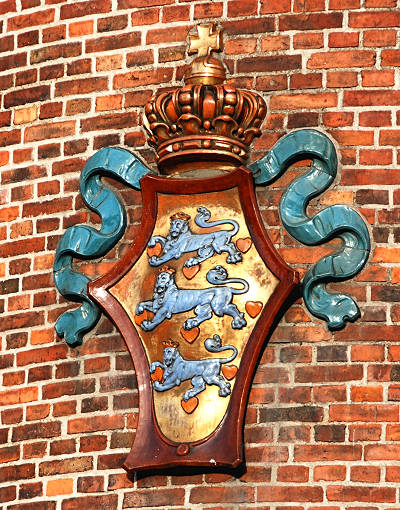 Royal shield on the round tower of the arrival hall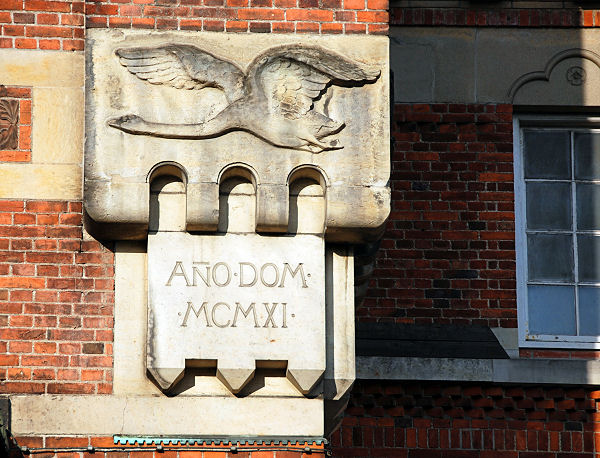 The arrival hall was completed in the year MCMXI = 1911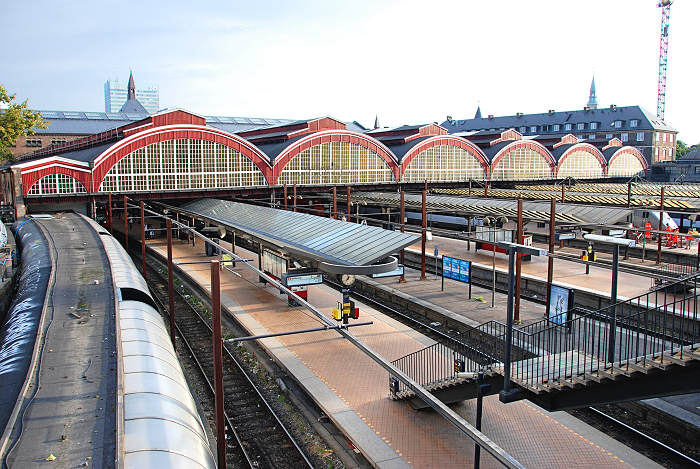 The platforms -note the small, covered goods platform far left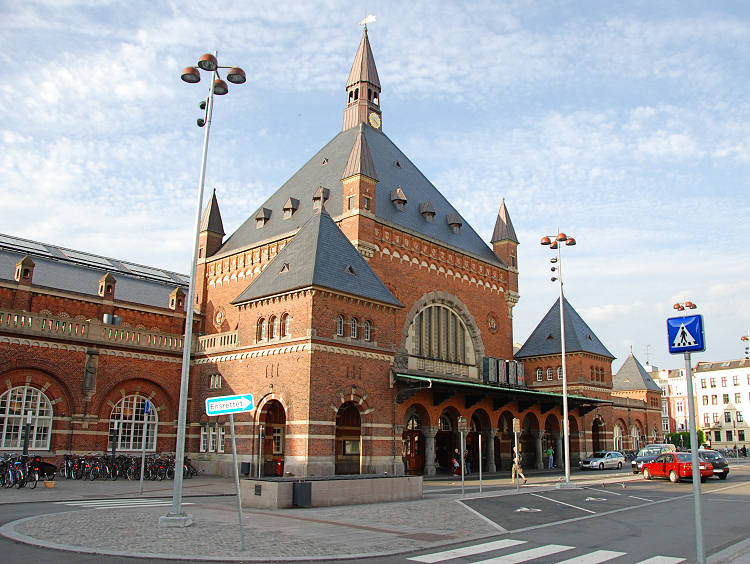 Former departure hall in the early morning sun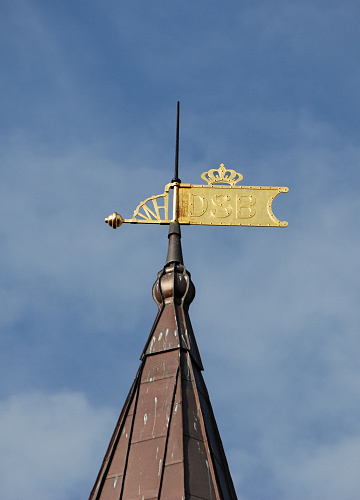 DSB (Danish State Railways) advertise on the weather vane on top of the departure hall spire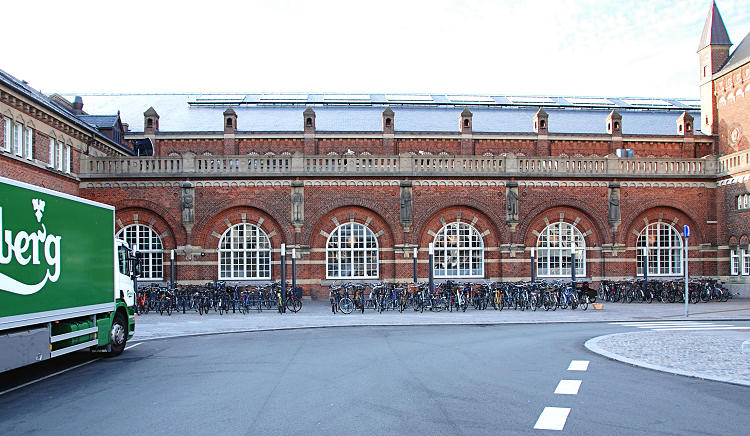 The central entrance is flanked by one-storey buildings. Note the five figures in traditional folk costumes between the arched windows.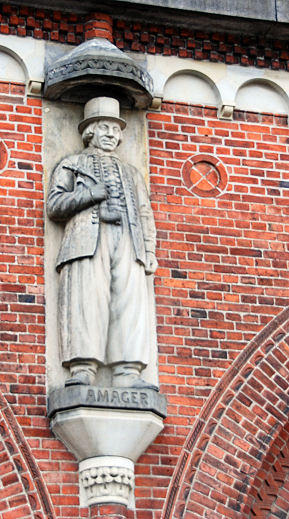 Ten figures represent various Danish islands, cities or regions. This one represents the island of Amager adjacent to central Copenhagen.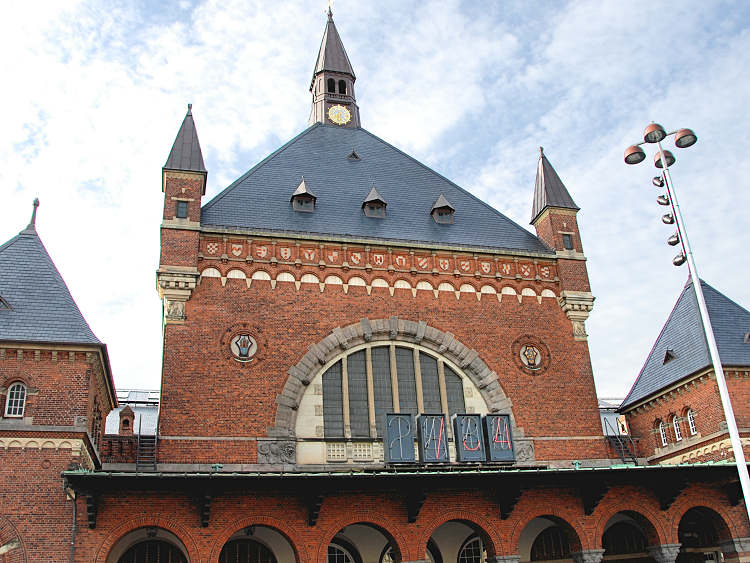 Richly decorated with 5 towers, arches, insignia, brickwork etc.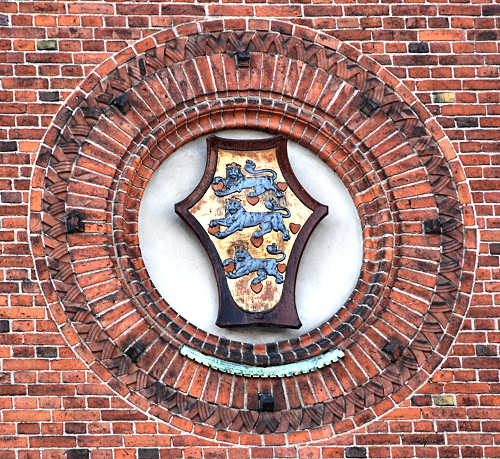 Royal symbol on the facade of the departure hall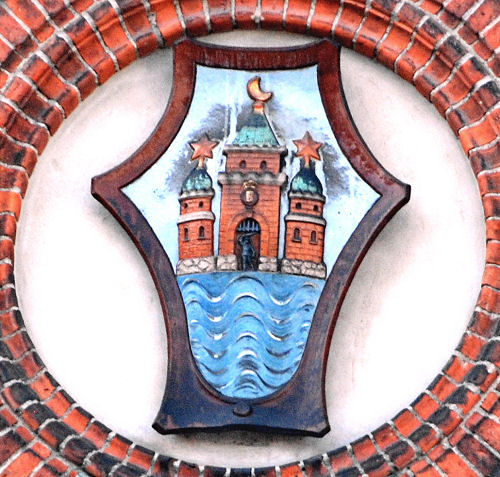 Shield of Copenhagen also decorates the facade of the departure hall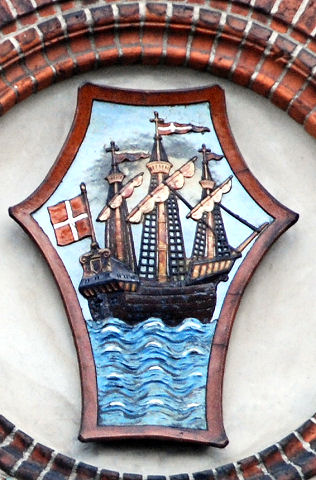 Another beautiful decoration on the departure hall walls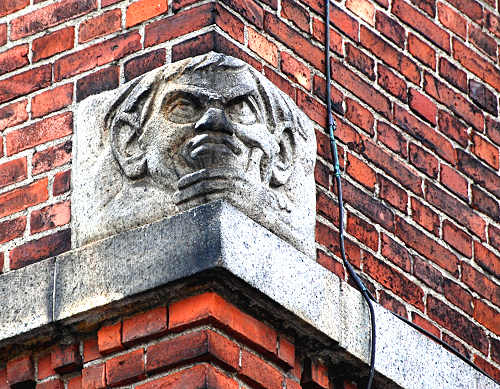 Mirrored figures can be found on many corners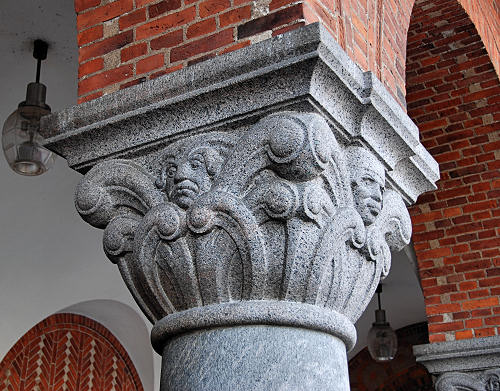 Also the pillars carry decorations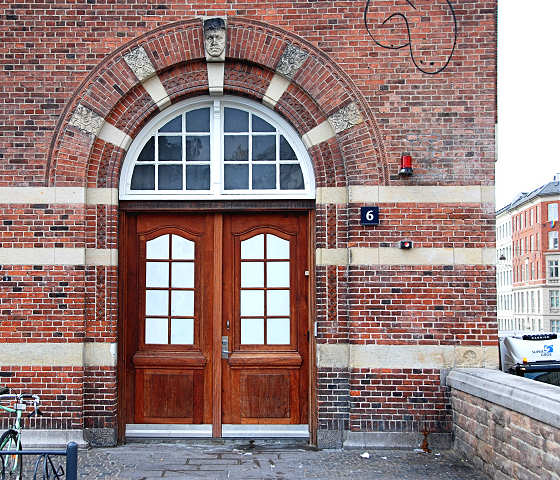 Banegården 6 -note the great, heavy wooden doors and rich decorations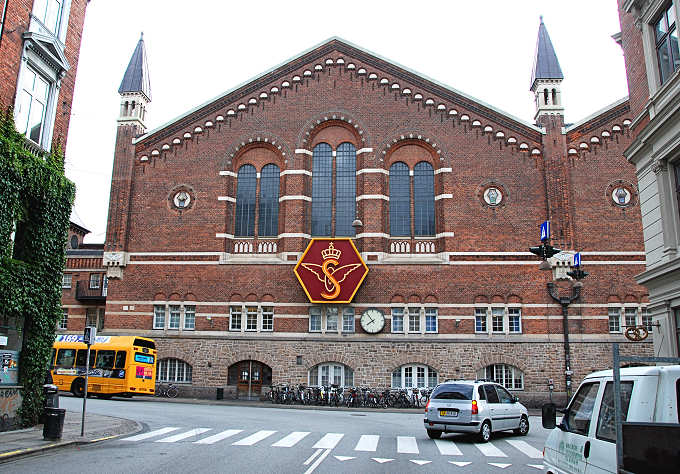 Rear section seen from Istedgade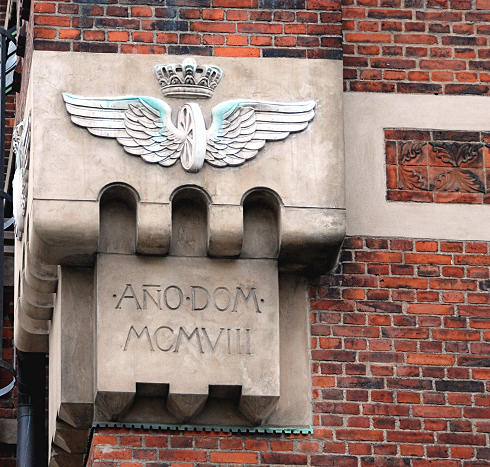 The rear section was completed already in year MCMVIII -1908, some three years prior to the inauguration of the station.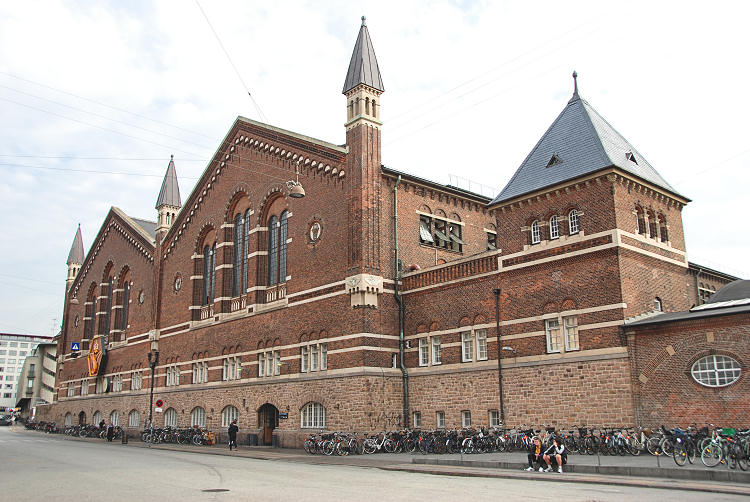 The large windows in the two main sections contribute to make the station brighter inside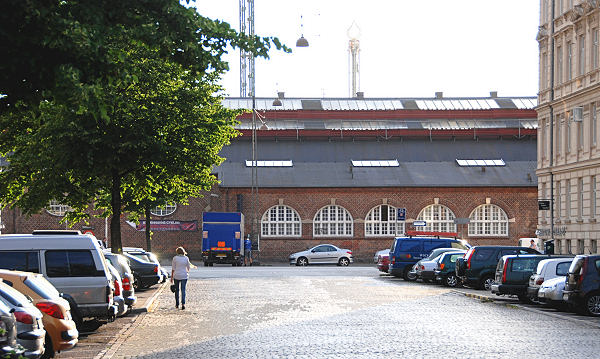 Western section seen from Sønder Boulevard. Behind the arched windows is today's goods handling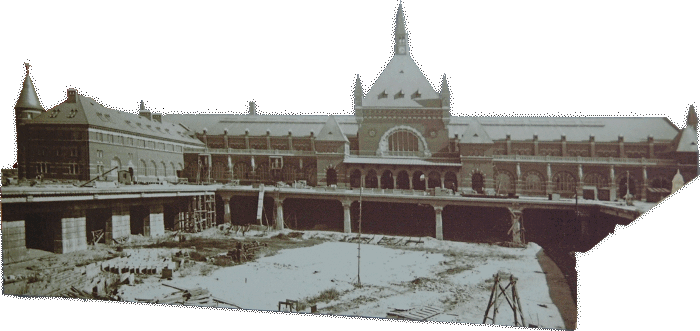 1911 -The departure hall during its original construction