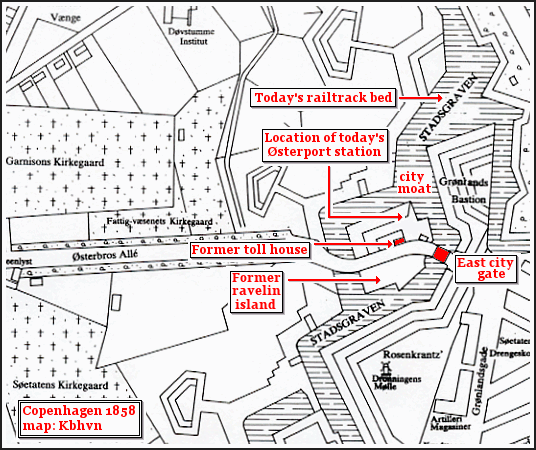 Future location of the station in 1858 while moat system and east gate still extant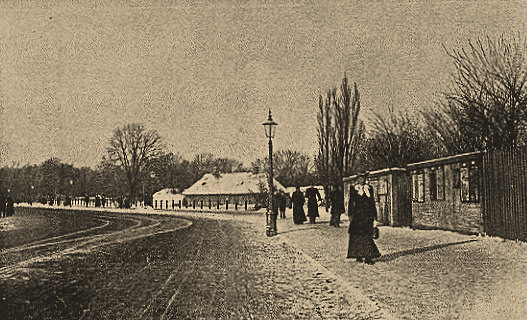 Looking north on the former ravelin island. The train station was built where the toll house is in the rear. (Photo: 1890 Zachariae)

The station in 2009 with the restored central clock tower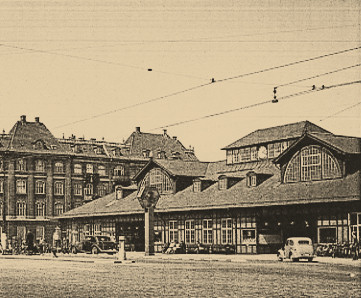 Østerport station with a control room instead of its original central tower and spire (photo: 1948 Hassing)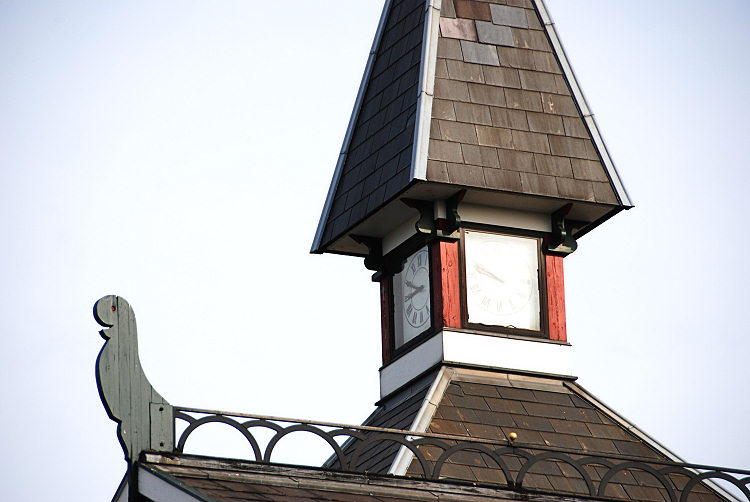 Clock tower and the mystic animal decoration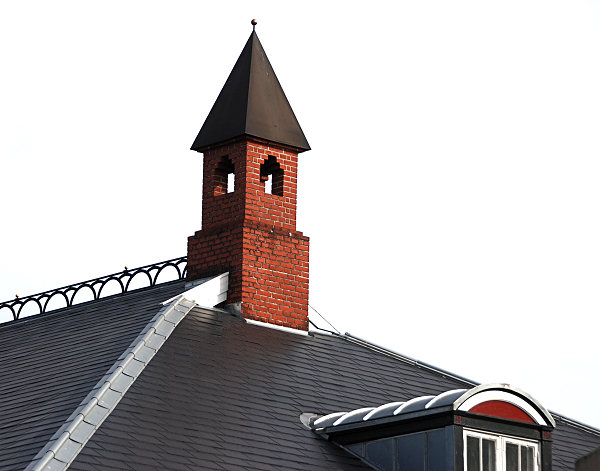 Corner tower -only for decorative purposes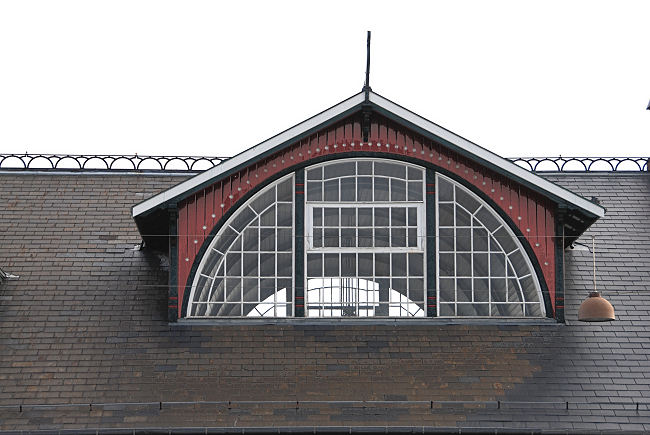 Large windows on both sides, which allow pleanty of natural light into the station -a hallmark of architecht Wenck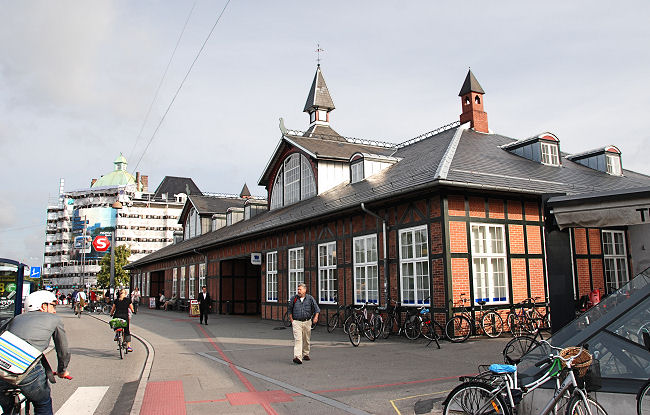 Østerport station in the morning sun after the rush hour commuters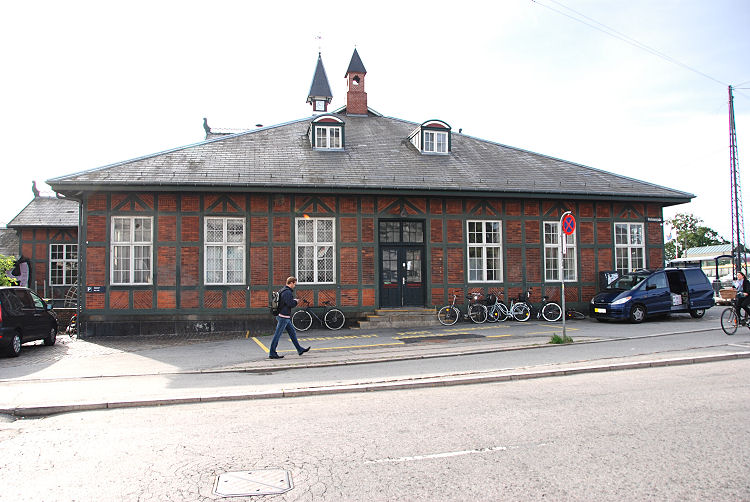 North side of Østerport station kept in its original design after a century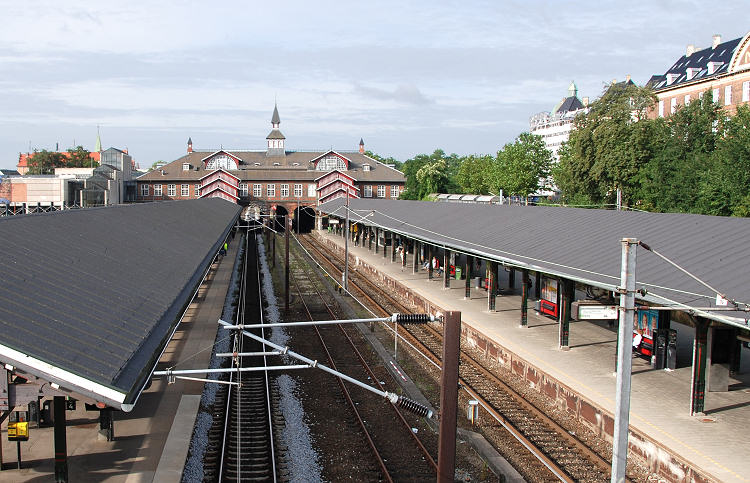 Eastern side of the station with the tracks laid in the former moat bed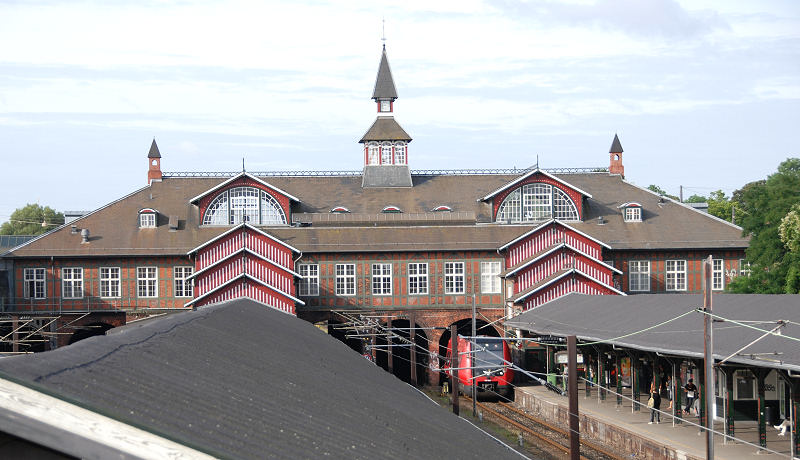 East side; note the characteristic triple level and brightly colored staircases leading from the station to the platforms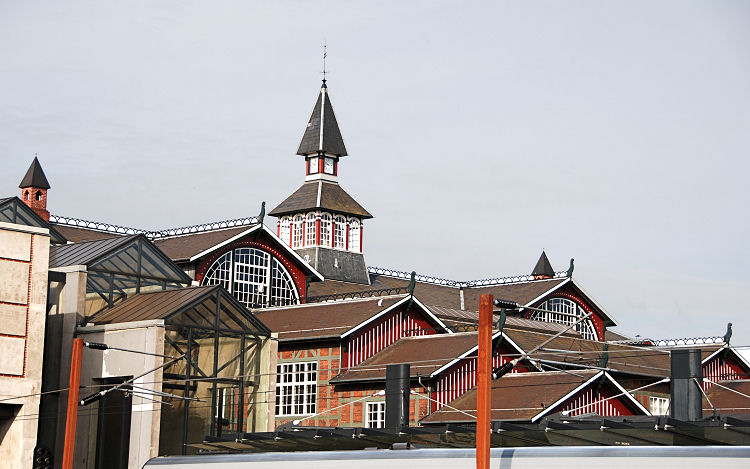 The staircases are laid out symmetrically. Note the great little wooden animal figures at the end of all the roof backs.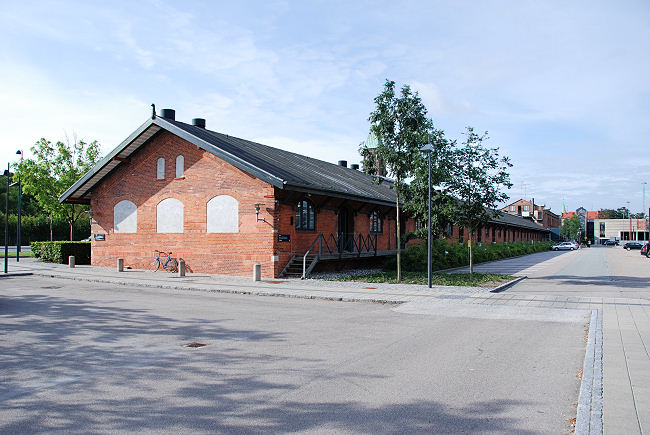 The former goods handling station now restored and used as a training center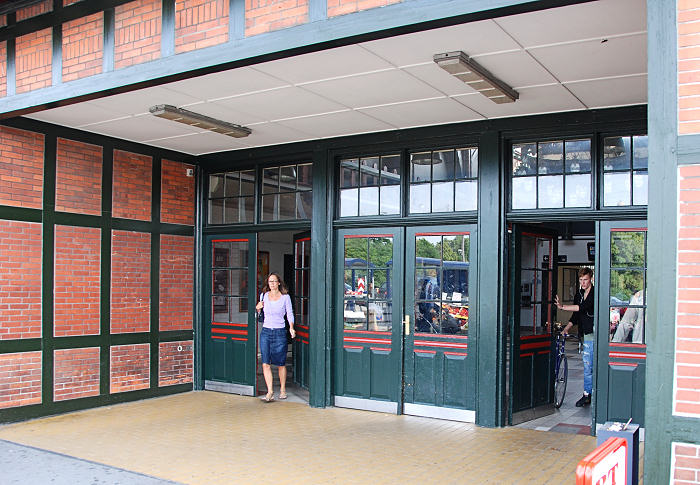 Entrance to the station with the large wooden doors kept in Wenck's favorite colors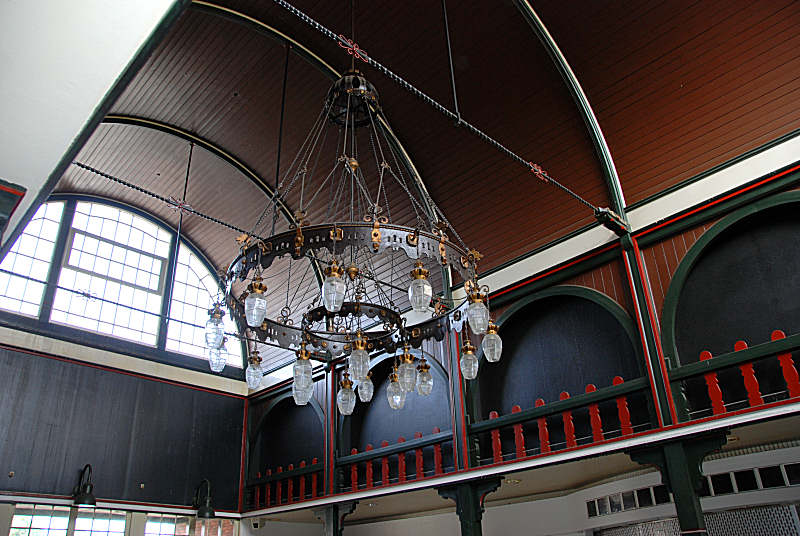 Spacious interior with vividly colored, fake balconies and chandeliers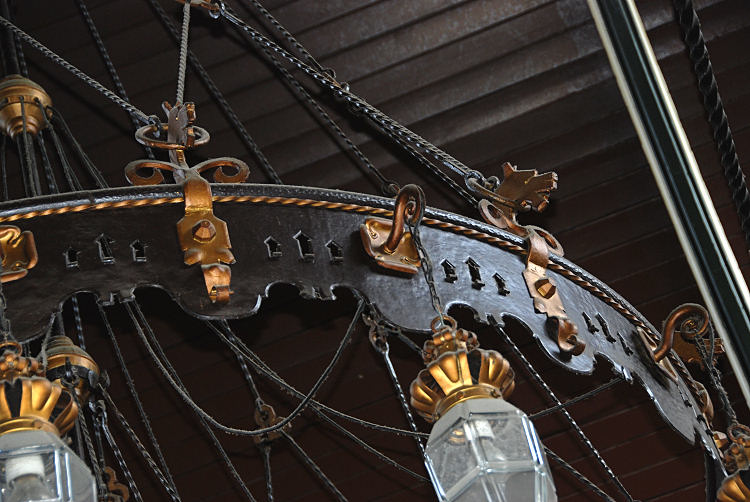 The chandeliers are hanging in lion heads and the three towers of Copenhagen's city emblem are cut into the rim.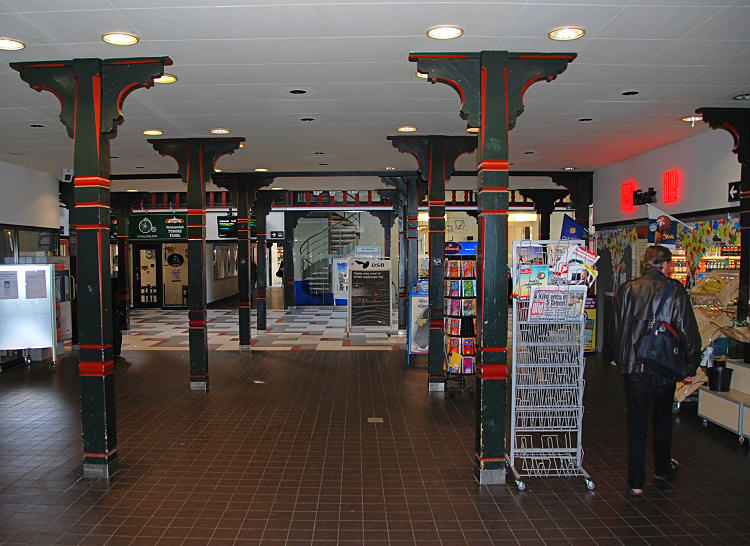 The area between the two main halls with pillars in the original color scheme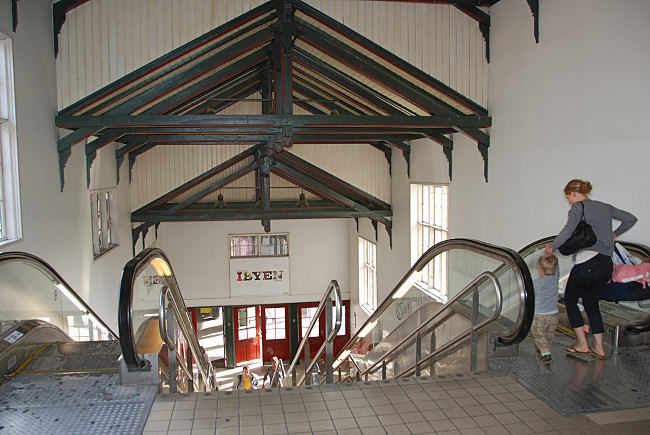 The inside of the triple staircase - note the restored woodwork